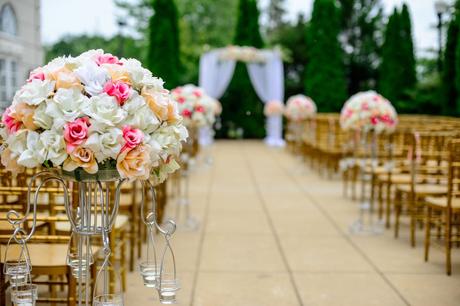 Professional wedding photo albums are made from top grade materials. The tough but amazing satin cover is picked because it is durable and will last for many years but also because it provides exceptional photo printing standards. The pages of the photo album are made from Italian Ivory coloured 230gsm paper and there are parchment tissue interleaves that provide the album a traditional look and help save photos from scratching and rubbing against one another.
Customising your wedding album
The cover is the customisable part of a wedding photo album. Pick a single photo and have this printed on the front and back cover or pick a photo for the front and another for the back. You can even use a selection of images and have them gathered into single, charming looking photo montage and have this printed on one of the cover along with a best wedding photo for the other cover.
Adding a presentation box
Once the cover is designed, you can include your own image mount pieces and then mount your own favorite wedding images in order to generate a charming and deeply personal wedding photo album. What is more, you can use one of those favorite images, and have it converted into the lid of an amazing presentation box. The presentation box is designed as a mean to save the album and its contents but is also remarkable looking item in its own right.
Wedding photo books
Rather than applying photo mount pieces and subsequently sticking your own images into a photo album you can instead pick to have your photo printed professionally on each and every side of a beautiful and the best Mixbook photobooks. You can customise the cover of a photo book in the way you can a photo album and you can even add a presentation box but images are printed professionally on very top standard materials to provide you an even superior looking finish.
If you would like to give a printed photo book as a gift to your friends, you can do so with just a click of your mouse. Actually, your friends can order as many prints of your photo books as they like.
Guest books
Create an image of you and your partner and have it printed on the cover of a photo guest book. Make page designs by adding column headers that will be printed on every page and let your guests signs the book and leave a personal note or comment for you. An amazing reminder of those that shared the big day with you.
Custom canvas prints
Canvas art featuring an amazing digital image is an amazing means of transforming of a favorite image into a wonderful art piece. It is stylish technique to showcase vacation or panoramic pictures, unique event pictures or family wedding pictures such as infants or ceremony photographs. You can get customized canvas pictures in a variety of dimensions and in styles such as easel, framed canvas, mounted luster prints and collages.