Published as:  Basket Case The contemporary design scene is rife with reclaimed-timber furniture and reawakened cottage industries. Now weaving is about to have its moment in the spotlight.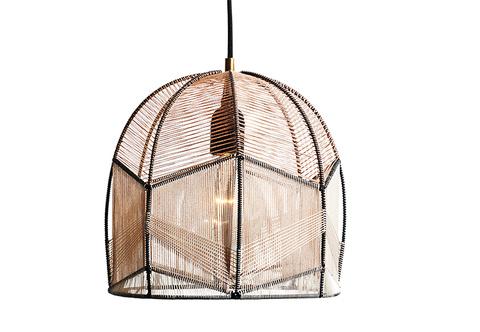 Intricate lamp by Alexandra Raben.
Fear not; this isn't a wicker retread. Instead, industrial designers are devising ways to update even the most traditional of fabrication methods by picking up the mantle of Hans Wegner (who modernized paper-cord construction) and Thonet (of the classic caned-rattan seats). To wit, consider Alexandra Raben's Intricate lamp—whose steel frame is wrapped with coiled wire and thread—and Sebastian Herkner's Bask collection for Moroso, out this year.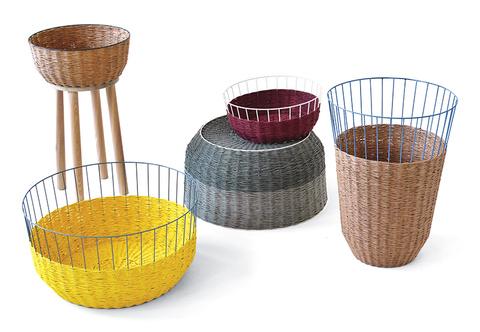 Bask collection by Sebastian Herkner for Moroso.