Up, up, and away? Fortunately, the UP Coffee Table by
Duffy London
won't waft away, but will remain a playful part of any living space.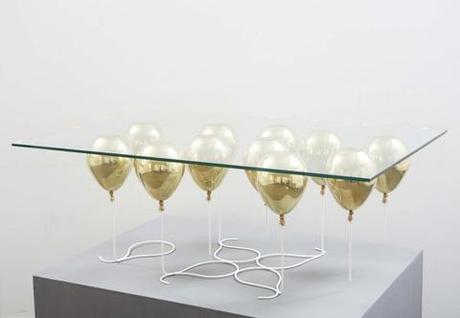 Hand made in the UK using glass, metal resin composite, and steel rods, the buoyant-like trompe-l'œil table slyly gives off the impression that a piece of glass is being levitated by small golden balloons.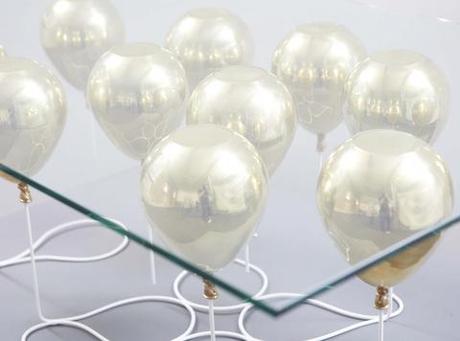 Part of a limited edition of 20, the UP is available to purchase for $8,805 here.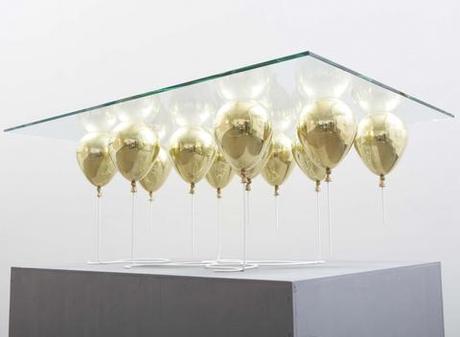 "Growing old is compulsory, growing UP is optional." —Bob Monkhouse