A good garden planner is a very useful tool. I have kept a garden journal for many years and I record in it what I plant and where, I keep seed lists and who I have bought from and I try to keep myself organised. As my journal is largely narrative and in a diary format, whilst it is very useful, it does rely on me remembering more or less when I did something so I can look it up. I was therefore intrigued when I was contacted by Leticia from The Green Conspiracy to see if I was interested in their Garden Planner.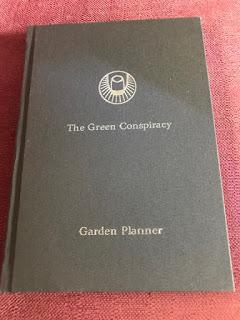 Leticia very kindly sent me a copy of the prototype to look at, so I have not paid for this book but my words and opinions are as ever my own. I have not been paid to write this nor has this post been approved by anyone other than myself.
The Garden Planner is available through a Kickstarter campaign. They are close to reaching their target and there are not many days left to take part in supporting this project.
The book is beautifully bound and all the materials are being sustainably sourced/recyclable. It has a nice feel to it and it feels like it will last, which is what is needed as a garden planner that will not survive the year is hardly a good planner.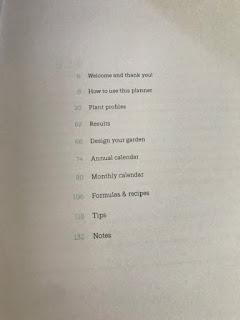 I am not going to show you all of it as I am sure they do not want their idea copied. The contents list through gives you the idea of what is covered. The focus is on supporting people to grow edible plants in all sorts of locations, whether you have a small urban balcony container area or a larger plot. This is all to help people to reconnect to the food they eat and to grow more themselves. You could add in flower growing as well, if you were looking to grow cut-flowers I could see it being equally useful.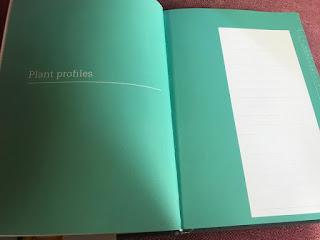 It is all very cleanly laid out and with some good ideas. So this Plant Profiles section has index tabs, perfect for when you want to look up that plant in a hurry. There is a useful calendar so you can plan out what you need to do when and a section for writing up the results of your labours. There is also a handy section where you can write up your recipes for making the most of your produce. There is also a very nice section for planning your garden so you can draw out what you want to do and have it to hand.
There are some printed tips to help guide you on your way, but this is your book for you to complete in the way that supports your planting. You can be as obsessive about detail (if you are like me) or not, it is up to you. It is a good idea, well executed and I wish them well.