Apart from the controversial name of this blush, I found myself wondering why this is the so-called holy grail for blush among beauty gurus, makeup artists and aficionados. So finally after arguing with my kuripot self, I bought one for myself a few months back. My wallet wasn't happy of course, but let us save that for another post. Today I shall grant some of my readers request for a product review.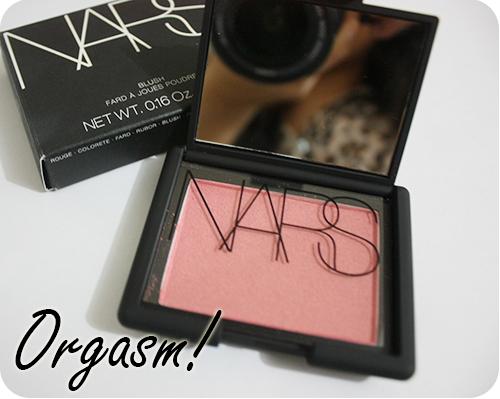 Packaging-wise, nothing really is so fancy about this. In fact, I often mistake this one with my ELF Eye Brow Duo Kit because they look the same… size, color, shape. I'm 98% sure the packaging is from China! And okay, sometimes I wish it comes with a free mini brush or something… though many people do not really usually use brushes that come along with makeup because they are such makeup junkies and probably own a dozen of dime of quality brushes (such as Sigma, MAC, and hehe VO). But still, for days that I do not bring my entire makeup kit (which is most of the time), I find it a hassle to apply this one.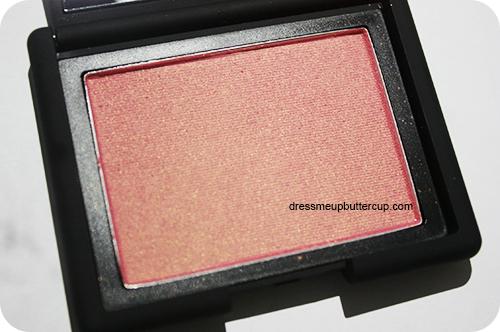 Okay, okay, why do I seem like I'm bitchfitting this pretty little thing? I can hardly leave home without this blush! I've been using this ever since! Now here is the part where I tell you everything I like about it. First of all, the color payoff! The color may be subtle but once light reflects on the cheeks, baaam girl, hello glowy cheeks! I find that the peachy pink hue matches my skin tone perfectly and the fact that it has golden shimmers made me fall in love with this blush. It is said to match morena, fair and dark complexions so I guess that makes it universally loved as well by a whole lot of people. Staying power is also impressive. In this extreme Manila hot, I still sometimes catch a glimpse of my blush at the end of the day. This is best worn on days you want to prettify yourself but don't want to look like you made so much effort doing so. Let the blush shine! Just please, DO NOT apply so much of this and make a clown out of yourself. Besides, blush should just enhance your natural glow and give you a nice flush. Yung tipong dumaan lang yung crush mo at kilig na kilig ka at obvious dahil namumula ka. HAHA!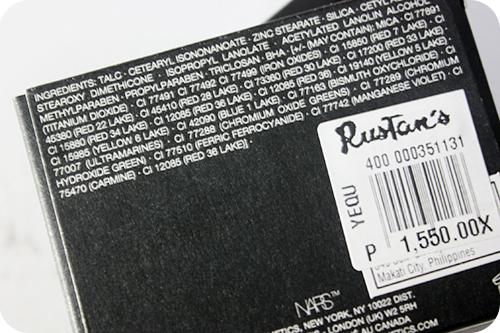 With all these ingredients and chemicals found in the Nars Blush, my face didn't get irritated, and thank goodness no pimple breakout!  
So for a hefty price tag of Php1,550.00 for such a small blush (4.8g), would you be getting this one too?
Available at NARS, Rustan's Makati.