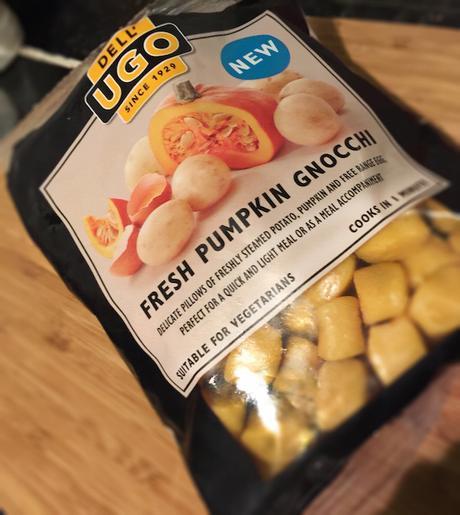 Dell'Ugo Pumpkin Gnocchi
It's pumpkin time and,  to be honest, I'm not a big pumpkin fan.  They are great to scoop out for lanterns in comparison with an old turnip but they always seem to taste a bit bland to me.  However, always keen to be swayed we saw these guys in Waitrose and as it's spooky time,  with the clocks back its all dark and we all need a bit of color in these dark nights.
These little potato dumplings are colourful and cook in a minute (you can't get a quicker dinner than that!)
Being extremely lazy at times, all I needed was a dollop of butter melted around the gnocchi and some chopped sage for some woohoo as well as grated parmesan and black pepper.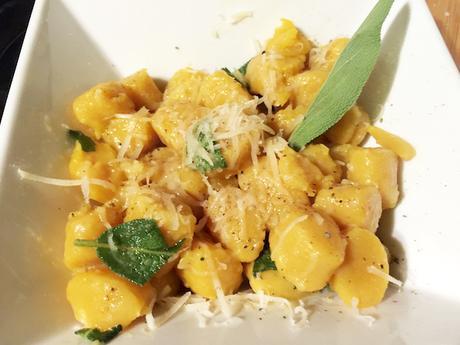 Dell'Ugo Pumpkin Gnocchi
The gnocchi are made with real potato, not dried so cook quickly. They also contain wheat flour and egg – for those of an intolerant nature.  Smooth and creamy in texture these are a perfect canvas for strong flavours such as cheese or tomato sauces.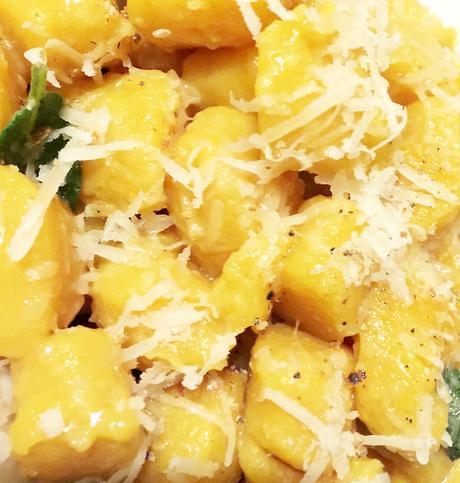 Dell'Ugo Pumpkin Gnocchi
£1.99 a pack in Waitrose, enough for two as a side or one glutton as a light dinner or lunch.
I think I've found one pumpkin thing I like.