Taking on a major home improvement project, such as getting new windows, can be very exciting, but you'll want to choose from the most trusted window companies in the region to do the work for you. Replacing your old windows can make a huge difference in the way your home looks from both the inside and out, as well as in the way you use your utility systems. It's only fitting that you hire the best window contractor to make sure the replacement goes smoothly, with minimal hassle throughout the entire process.
When you search for a contractor in your area, it pays to look for certain credentials. Once you find a contractor with these characteristics, you'll know that you've found a good candidate to entrust your home with. Read on to learn about the qualities you should look for in a contractor when you're planning for a window replacement.
Why It's Better to Hire a Pro Instead of Going DIY

WINDOW REPLACEMENT: This project can make a huge impact on your overall curb appeal, comfort, and energy efficiency, so be sure to work only with a professional contractor.
Before we tackle the specific traits you should look for in a professional contractor, it's important that you first understand why you should forget DIY work when replacing your old windows. With plenty of DIY tutorials, videos, and articles available online today, many homeowners think that they could save more when they replace their own windows rather than hire a contractor. What they don't know is that their project is bound to fail when they tackle something as big as a window replacement, especially if they have not undergone specialized training for the task. As a result, they might end up spending more to fix mistakes than they would have if they'd sought help from a professional in the first place.
So what are the common causes of failure with a DIY replacement? A good number of homeowners looking to install their own windows purchase the wrong size because the measurements they took were inaccurate. This results in the need to adjust the entire window opening, which requires more money and time for the project to reach completion.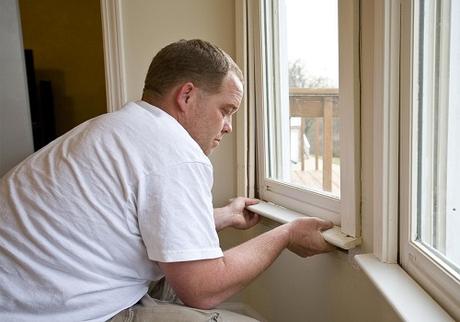 DON'T DO IT YOURSELF: For some homeowners, window replacement seems simple enough to do by themselves. To get the best results, however, you need to reserve this task for the pros.
DIYers who are not completely familiar with the installation process will also find it hard to use the right tools, therefore prolonging the entire replacement process. Furthermore, their available tools will likely be limited to the selection found at the local home improvement store, which wouldn't be the case when working with a professional window contractor. An expert contractor has all the experience, tools, and the latest technological know-how to give you best value for your dollar.
Certified Contractors: Traits You Should Look For
When it's time to replace your old windows, be sure to work with a certified window contractor to make the most of your investment. It's important to remember, though, that not all window companies in the region are alike. We've all heard the horror stories about contractors who fail to communicate properly, don't deliver what they promise, and make horrendous messes. So how do you choose the right one for the job? Here are the top six qualities you should look for in a window company:
Licensed and Insured – Proper licensing and insurance is a vital criterion for any team of professionals hired to work on your home. The license serves as proof that the company has passed the requirements set by the state, which means you can truly entrust your home improvement needs to them. Insurance policies, on the other hand, will help protect you from additional costs in case an accident occurs on your property during the process.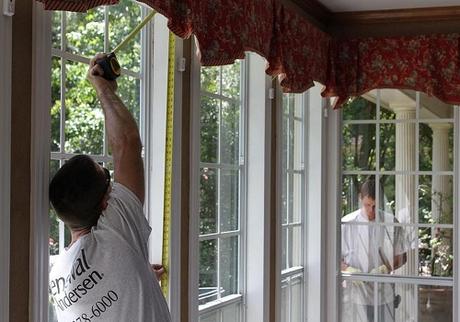 EXPERIENCE MATTERS: Hire someone who knows the ins and outs of window replacement. By doing so, you can ensure quality in both the products and workmanship.
Experienced – When it comes to hiring a contractor, experience matters a lot. That doesn't solely mean, however, that you should look for a company that has been in the business for a long time. The people who are running the business now may not be the ones who started it, which means they don't have the same degree of knowledge and skills. It helps to review the company's website to find out if their overall team is experienced. If they are, you can be confident that they will deliver an excellent performance.
Has a Solid Reputation – Another thing you should consider is the reputation of the company, particularly within your community. What do people say about them? Are there negative reviews online? Knowing the answers to these things will help you gauge the standing of a contractor. It's not just about the service and products they offer, after all. More importantly, you should take a closer look at their work ethics.
When you find a window contractor with outstanding credentials and who seems like someone you can trust and work with, feel comfortable about hiring them for your home improvement.
Click To Tweet
Accredited – You will always feel better entrusting your needs to a company that is accredited. For instance, the Better Business Bureau (BBB) accredits contractors who can meet the standards of excellence in their industry. This will not only tell you about the products and workmanship of a company, but this will give you an insight into their level of expertise and trust as well.
Offers Quality Products and Installation – There's no better way to ensure the success of your project than by thoroughly evaluating the quality of the products and services offered by a contractor. Take the time to visit different showrooms and ask necessary questions that can help you review the quality of their windows. You can also interview different workers and managers about their own process of installation, so you'll have an idea whether their services suit your specific needs or not.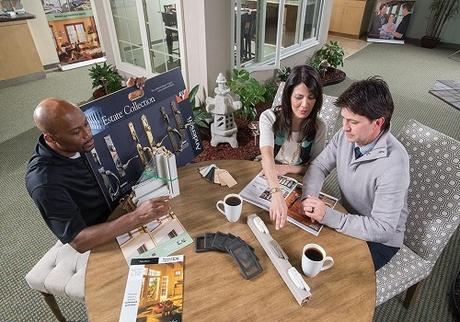 CONSULT THE EXPERTS: Before hiring any contractor, do your research. It pays to make sure the company handling your project is both qualified and reliable.
Provides a Strong Warranty – In the unlikely event that something goes wrong during or after the installation, you need protection. That's the reason a window company should be able to provide strong warranties. Look for a company that offers coverage on both defects in manufacturing and workmanship errors. Allowing a certified contractor to carry out every aspect of your project grants you decades' worth of protection against costly damage and repairs.
When you find a window contractor with outstanding credentials and who seems like someone you can trust and work with, feel comfortable about hiring them for your home improvement. At this point, if you have not yet decided about what type of window you want for your home, you should ask the contractor for expert recommendations.
It's also necessary to discuss with them your budget and expectations regarding your project. Based on this information and your architectural style, your contractor should be able to offer advice for what your best options are. Certified contractors know much more than you do about replacement windows, so picking their brain about your project would be a smart thing to do.
 ============================================================
Author Bio:
Dawn Dewey is the marketing director for Renewal by Andersen (New Mexico, San Diego, Tucson, and Boise) and Dreamstyle Remodeling. One of Professional Remodeler magazine's 40 Under 40 for 2015, she helps spread <insert company here>'s name far and wide. If you're interested in knowing the latest trends and tips on home improvement, do visit the company blog to catch her updates. Aside from home improvement, Dawn is also passionate about animal welfare, the environment, and civil rights.
============================================================