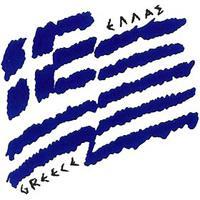 Even though it was one of the top picks for our summer holiday destination last year, I definitely did not plan to visit Greece this summer. As lady luck would have it, I am going there anyway...


One of my friends won a free apartment on the Greek island of Corfu and since this did not comply with her plans, me and M. were more then glad to jump in. An additional surprise was, that it was actually a 6 person prize apartment. After some consultation we are going as a group of friends, simply hoping to have a great time there.


Unfortunately there is no such thing as a free lunch. As we found out we will have to cover transport expenses by ourselves. The whole thing still seems quite cheap.


We have been looking at Greece as our potential vacation destination for some time now. Other islands seemed more suited for us (for instance Kefalonia or Zakynthos), but we just could not afford to skip this chance.


The island of Corfu is one of the most popular European student destinations and partying and clubbing are main events on this island during the summer months.


Usually Spain and Greece are top contestants for this kind of trips.
From the Spanish seaside destinations Ibiza seems to be the most popular. One of the most common ways to visit is by choosing an arrangement from one of many travel agencies (like this offer of budget holidays to Ibiza). The advantage of these kinds of arrangements is that one can spend most of the available budget directly at parties.
Greek party destinations of choice are islands of Crete, Mykonos, Corfu and Ios. There are also many travel agencies offering really affordable deals for Greece. The one we are going with is definitely one of them, but is targeting only Slovenian customers.


The last time I was on such a trip it was a trip to Crete. It was a while ago, but we had a great time. I am really curious how it will work out this time. If nothing else we are a decade older.


Despite everything I am sure we will enjoy the trip to the fullest.
You can hope for a bunch of photos and an interesting story or two.