I had a fabulous day at Crafting Time with Jennie from The Artistic Stamper on Saturday. I spent 8 1/2 hours creating the fabulous mixed media print tray below.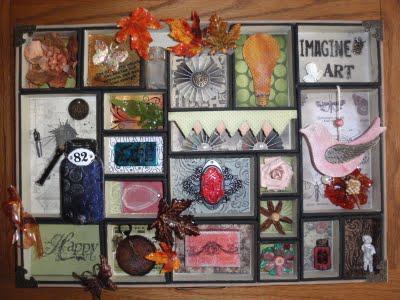 This is what is started out like.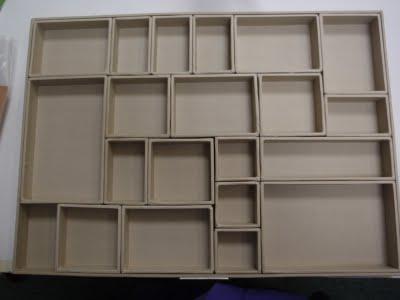 Below is my friend Lea.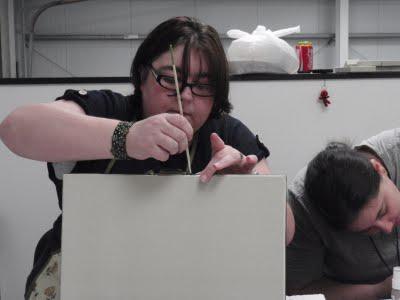 We used about 12 different techniques including Encasing and guilding a butterfly, maknig faux porcelain flowers, dipping leaves into UTEE, heat emossing a fragment charm, using die cuts and embossing folders, making Glassine flowers, altering plastic leaves with alcohol inks and heat, using shrink plastic and creating a mini canvas.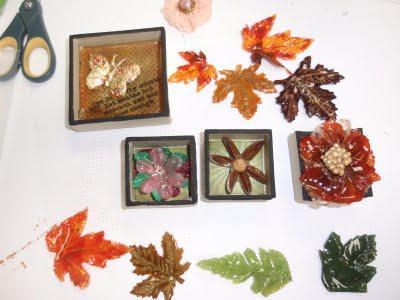 UTEE flowers and leaves.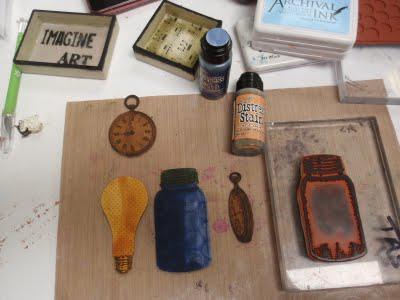 Using ink stains and stamping.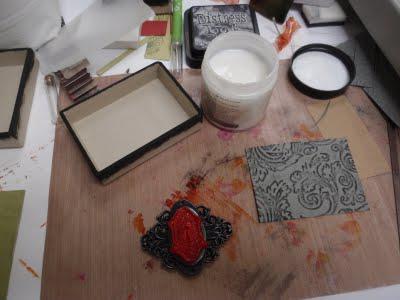 A UTEE 

mold

was used to make this lock.
Although this was a very long day it was well worth it, I had loads of fun and tons of chocolate!