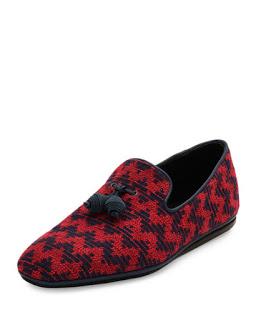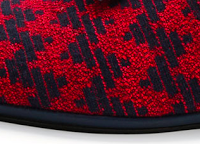 Salvatore Ferragamo Fabrio Knitted Fabric Slipper
I'm loving a print this season to just throw a monkey wrench in a wardrobe of solids and stripes. I'm suggesting you try thinking about changing the narrative of Spring/Summer dressing with prints and your approach to color not just this season, but for each season from now on since it can create an eclectic and quite personal touch to one's wardrobe. This Fabrio Knitted Fabric Slipper from Salvatore Ferragamo could be a great start. Quality and construction follow the Ferragamo name wherever it goes and this slipper is no exception with its full leather lining, leather toppling piping, leather sole and the beautiful deep navy blue and rubino red knitted fabric upper complete with fabric tassels. Pair this with seersucker, textural mirco-prints and fun embroideries and shake the solids and stripes stigma. Available now at BergdorfGoodman.com.
Category: Bergdorf Goodman, Men's Shoes, Mens, Mens Footwear, Mens Slippers, Mens Spring/Summer 2017, Mens Style, Salvatore Ferragamo, Shoe Blog, Shoeography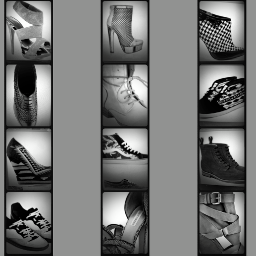 About SHOEOGRAPHY.COM:
Shoeography.com is a daily footwear blog highlighting what's new and what's hot in mens shoes, and women's fashion shoes!