Today in this video I'm taking you through the principle of co-ordination that is called Related Shapes.  This is where the shapes of the elements of garments and accessories need to work together in harmony.  It's particularly useful when choosing accessories and you can see in this post about choosing necklaces how it works in action.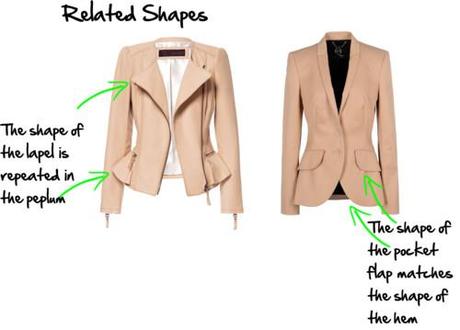 related shapes by
imogenl
featuring a red ruffle jacket
Here are some other examples where shapes are related or unrelated – see how they do and don't work.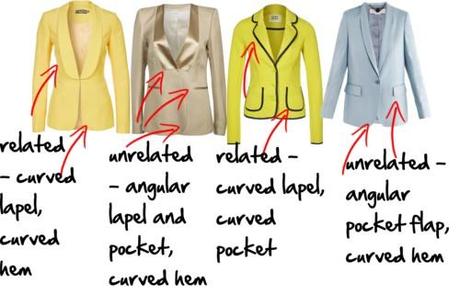 related unrelated shapes by
imogenl
featuring Bourne