Primavera Sound 2011 Barcelona is back and it's your chance to see one of the premier independent music festivals on the planet.
Primavera Sound 2011 Barcelona
Yes, that's right, the San Miguel Primavera Sound Festival starts next week in Barcelona and is waiting with its arms open just for you.
It's a showcase for some of the greatest and latest independent music artists to get together in Barcelona and jam it up. This has got to be one of the best music festivals in May and it's your chance to see different music genres together at the same festival. There will be rock, pop, dance, alternative, hip-hop, trance and many more styles. Attending last year's Primavera Sound Barcelona were more than 100,000 fans from all over Europe and Spain. They had the chance to see such delights as Orbital, The Pet Shop Boys and The Charlatans.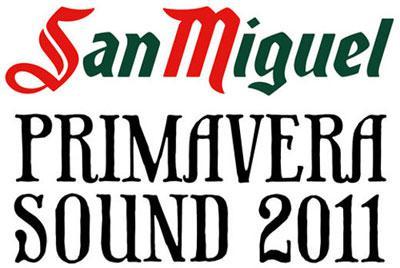 Primavera Sound 2011 Barcelona – When & Where
Primavera Sound takes place from Thursday 25 May to Sunday 29 May this year 2011.
Most of the Primavera Sound 2011 Barcelona concerts take place in el Parc del Forum (26th-28 th May), while others are held over in Poble Espanyol ( 25th and 29th May) and other parts of Barcelona.
Primavera Sound 2011 Barcelona – Getting there
It's not hard to get to Primavera Sound. One of the best ways is by metro. Take the Red line L1 or the Green line L3 to Plaza Espanya if you're off to Poble Espanyol and get the Yellow line L4 to Maresme-Forum for the concerts at the Parc del Forum.
Good Tip - the metro opens at 5 a.m. and closes at 12:00 p.m on Thursday and Sunday. On Friday the metro stops at 2:00 a.m and it provides a non-stop service for all the party people on Saturday night. Buses and taxis will also run if you find yourself stuck without the metro.
Primavera Sound 2011 Barcelona Lineup
Scheduled are over 200 artists coming to the Primavera Sound 2011 Barcelona festival this year including Pulp and the Flaming Lips. Other noteworthy groups to enjoy and dance to hail from Spain, United Kingdom, U.S.A, Canada, Germany, France and others. You can see the full lineup here.
Primavera Sound 2011 Barcelona Tickets and pricing
Tickets cost €175 for 5 days or €75 per day. You can also buy tickets in advance or day-tickets the same day at the box office.