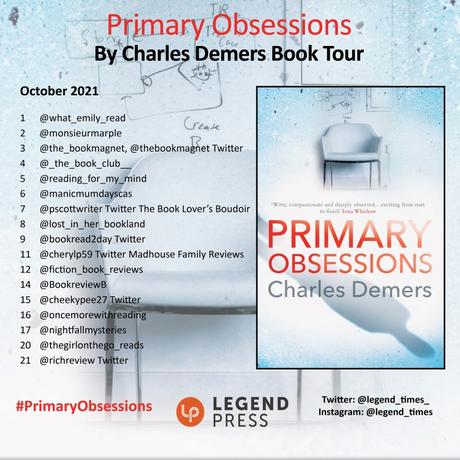 The endearing and unflappable Dr. Annick Boudreau regularly confronts a myriad of mental health issues in her psychiatric practice at the West Coast Cognitive Behavioural Therapy Clinic. But even Annick is stunned when Sanjay, a young patient who suffers from Obsessive Compulsive Disorder, is arrested for the brutal murder of his roommate.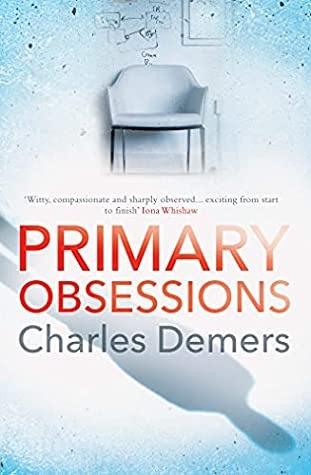 While Sanjay is tortured by repeated violent thoughts, he is horrified by them and Annick is convinced that he would never enact one of them in real life. But the police and prosecutor are convinced that they have caught the perpetrator and aren't interested in looking very hard. Unable to talk to the authorities because of doctor-patient confidentiality, Annick feels compelled to investigate on her own, whatever the risks.
Primary Obsessions is the first book in a series of mysteries starring Dr. Annick Boudreau and involving themes of mental health. Author (and longtime CBT patient) Charles Demers deftly reveals a particular aspect of psychiatric practice in each book, illuminating shadowy subject matter with masterful sensitivity and sharp wit. Primary Obsessions is an engrossing page-turner and a refreshing reboot of the sleuth genre.
***
***
(@Legend_Times_, 15 September 2021, 227 pages, ebook, #ARC from the publisher and voluntarily reviewed, #BlogTour 7 October, #Legend100)
***
***
This is a new author for me. I read a lot of thrillers but Primary Obsessions sounded very different. I couldn't wait to read it and I wasn't disappointed. This book is a little different that what I'd describe as a typical thriller. The subject matter is really original. Annick is a brilliant character, I really loved her, feisty, determined to do the right thing by her patient no matter the cost. I loved the amateur sleuth feel of it all as she wanders into waters far darker than even she expected. I also liked the way the author handles OCB with sensitivity. This is well worth a read. I look forward to the next book in the series.