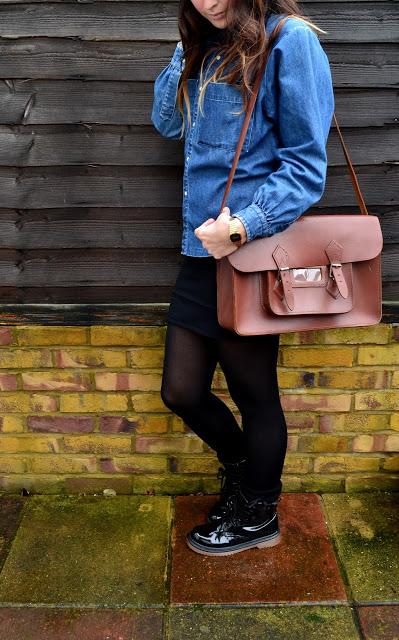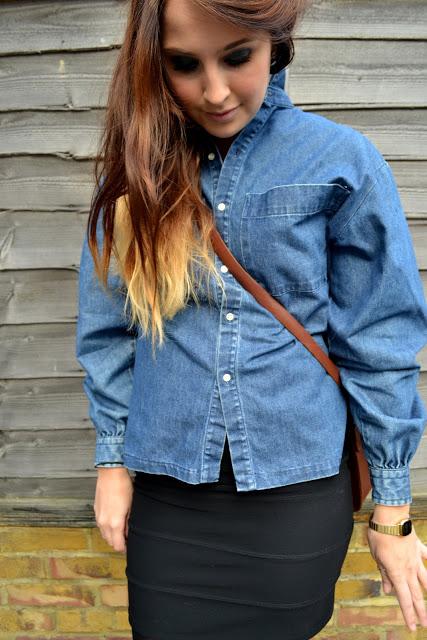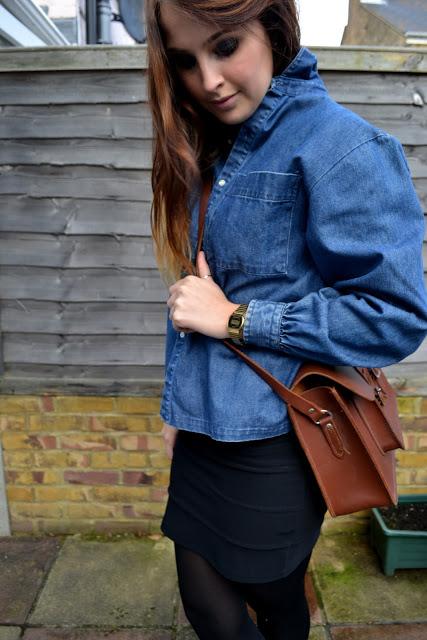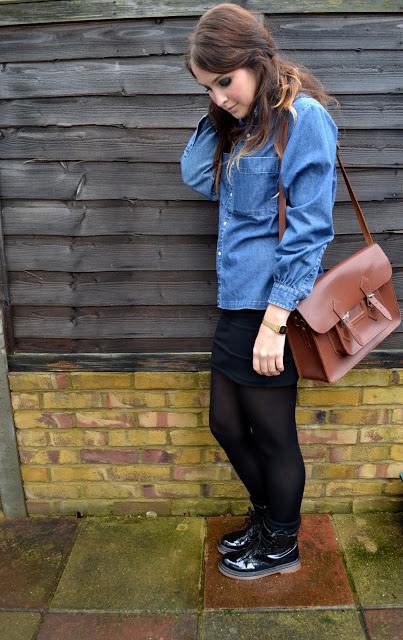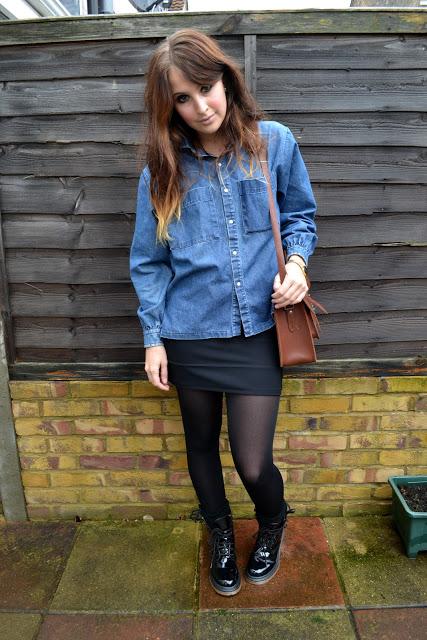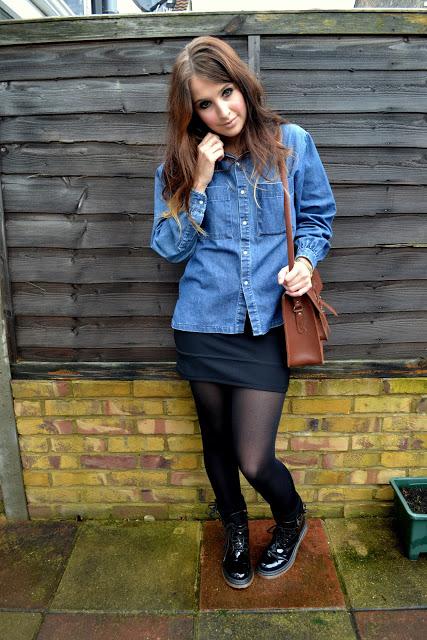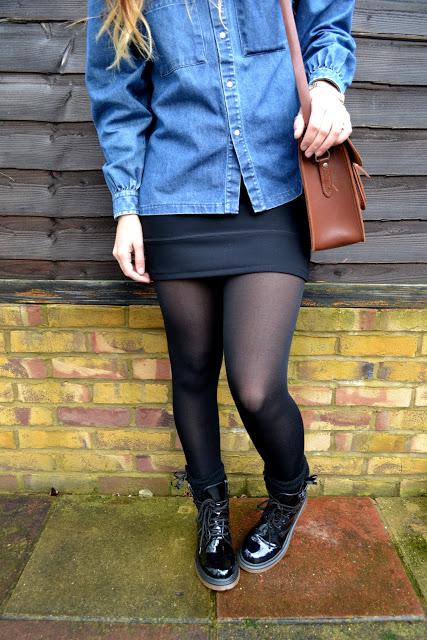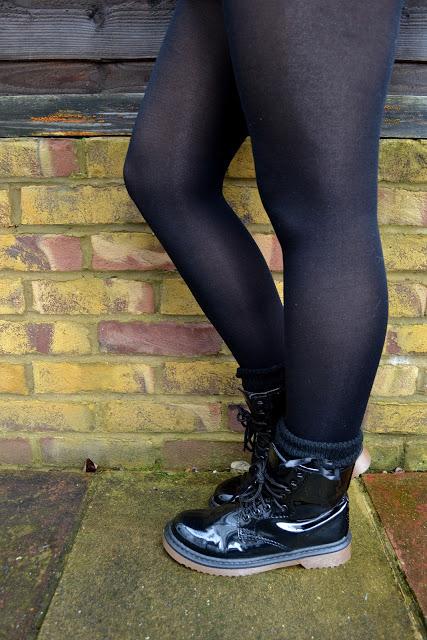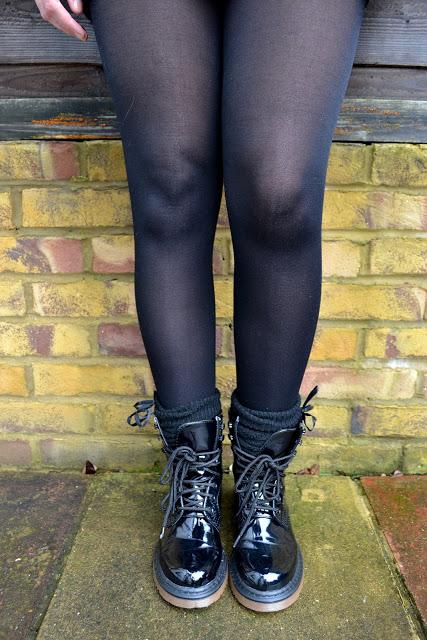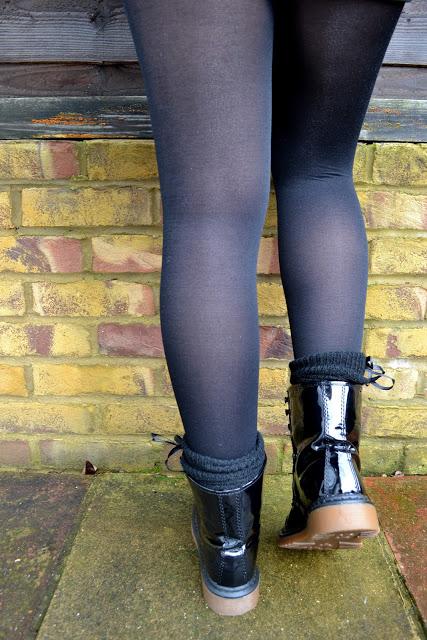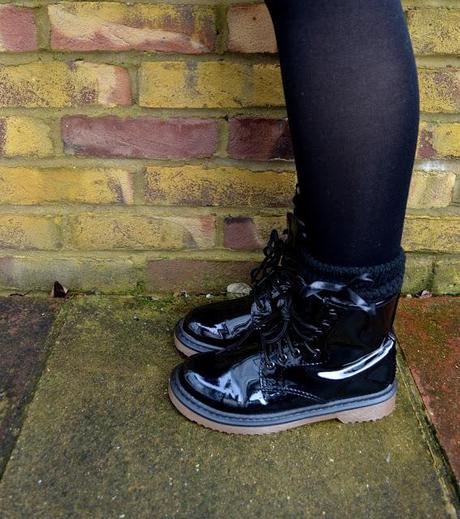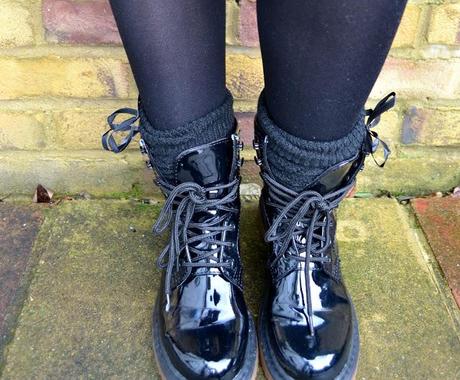 Denim Shirt: Vintage, Bandeau Skirt: Topshop, Patent Boots: Primark, Knitted Bow Socks: Primark, Satchel: 1960's Vintage, Gold Watch: Casio
This was yesterday's outfit post. Meet my gorgeous new patent Dr. Marten look-a-likes, and a couple of my vintage finds from earlier on in the week. My denim shirt is the one mentioned in my last post, which I bought along with this satchel from a local vintage shop. What I love about individual items such as these is that they are one off pieces and you can guarantee you won't spot someone else wearing them. The shirt is very different to any of my other denim shirts. This one has tight cuffs and a puffed out, square shape compared to the classic straight down design. I love the two big pockets on either side too and the little white buttons. As the weather was a little miserable I found it the perfect excuse to head out in my new boots. Looking at the original Dr. Martens they are so alike minus the iconic yellow stitching, and instead of paying £90, I paid just £18. I added my thick bow socks, also from Primark, to add a super cute look to my outfit.
I just want to say thank you to all of you who read British Couture. I love hearing from you all.