Hi Ladies!

I'm a huge fan of Primark, lots of different styles to suit everyone! Sometimes it can be a bit hit and miss, sometimes I don't see anything I like then other times I see tons of stuff I like. I do find the Lakeside store better than the Cambridge store, it's always less hectic & busy.
This year's winter collection has been absolutely amazing! So many festive jumpers! In this haul I'll show you some of the pieces I have bought from Primark in the past couple of months.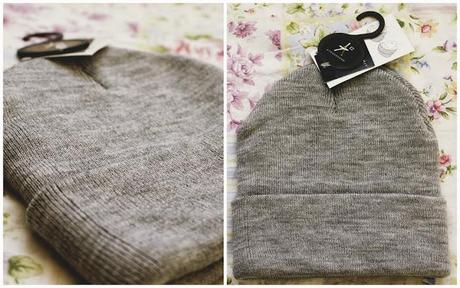 I'm obsessed with beanies at the moment, they finish off any outfit and they look super stylish :) This hat cost around £1.50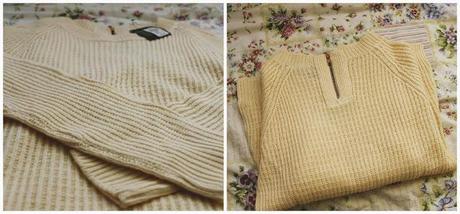 The winter has well and truly set in and I couldn't resist this Primark cream jumper, it's so warm and cosy! - £8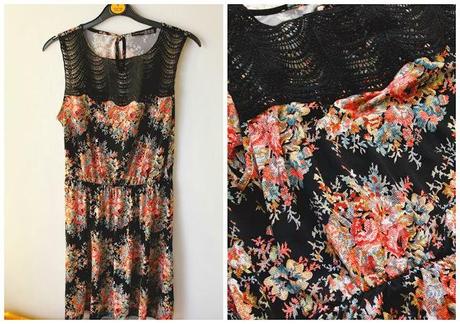 I bought this dress about a month ago, I love how it looked knitted at first glance with a pretty lace neckline, You can dress this so many different ways, pretty and girly with a knitted cardigan or wear it with killer heals and a biker jacket. This Primark floral dress cost me £13 however I saw it in the sale on Saturday for just £5! (I hate it when that happens!)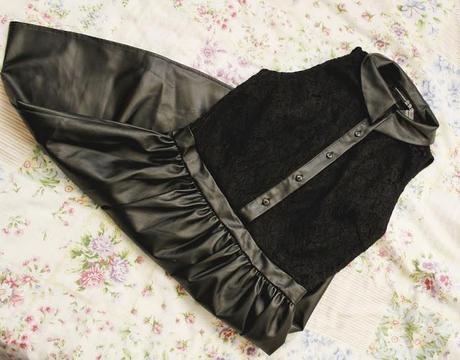 I love the leather trend at the moment! I first saw this dress a few weeks ago but decided to buy the floral dress above instead then last SaturdayI saw that my local Primark still had this dress out so  I decided to buy this dress for £13 however when I went to pay my bill came out cheaper than I expected as this dress was actually in the sale for £5! Bargain! It's a gorgeous skater dress with a lace top with pleather collar and skirt.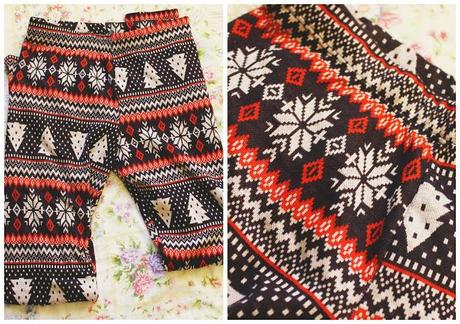 I couldn't resist these festive leggings and for £5 I couldn't not get them! They are so cute and look amazing with knitted jumpers <3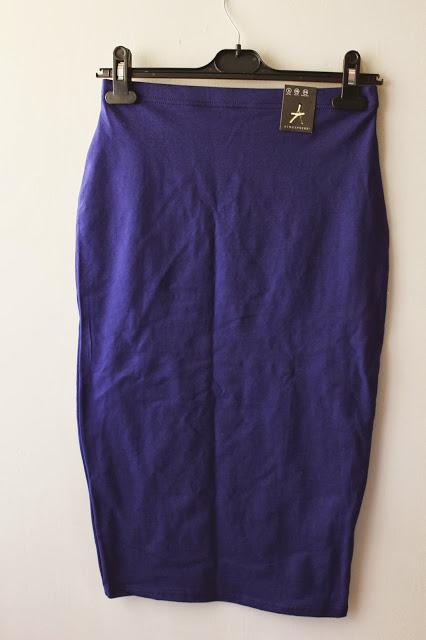 Excuse the creases! I have been looking for a nice midi skirt for a while now and I saw Primark selling different coloured skirts for a fiver so I picked out this royal blue skirt, this color will go with most things, I'll be wearing it with jumpers in the winter and bracelet tops in the summer so it's very universal :)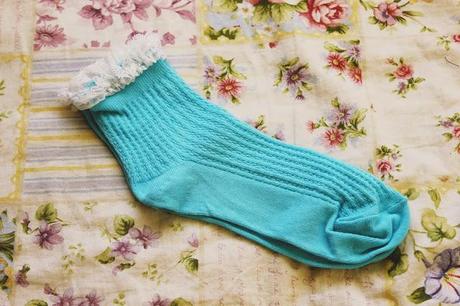 Last but not least, I bought these pretty frilly socks, they would look so cute with heels, I can't wait to wear them! :) these cost around £1.50
So that's my haul, I'm sorry it's not a huge haul. In a couple of weeks I'll be posting a shopping haul featuring Missguided, Romwe, Inlovewithfashion and more!
I'll also be doing a tutorial on how to make these amazing Christmas tree cakes which I baked 2 weeks ago, I'm so pleased with how they turned out :)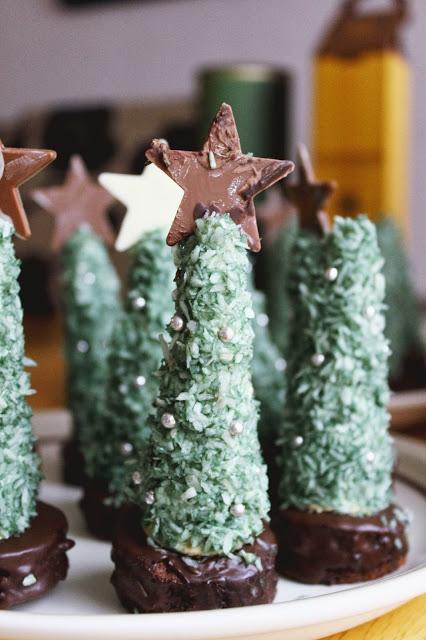 Thanks for reading!