[Click to enlarge.]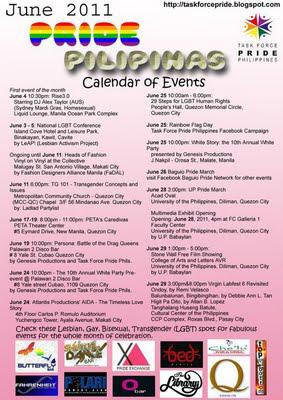 PLUS: They're back! Again! See calendar above. PETA's Care Divas showdates this June and July, still at the PETA Theater Center, Quezon City--
June 10, 8pm; June 11, 3/8pm; June 12, 3/8 pm; June 17, 3/8pm; June 18, 3/8pm; June 19, 3/8pm. July 9, 3/8pm; July 10, 3/8pm; July 15, 8pm; July 16, 3/8pm; July 17, 3/8pm; July 22, 8pm; July 23, 3/8pm; July 24, 3/8pm. Shows dates are subject to change. Call 0917-5642433 for tickets.
Here, some of the Care Divas (aka D'Nightingales)--Melvin Lee, Vince De Jesus, Jerald Napoles, Ron Alfonso, Dudz Terana and Phil Noble--perform one of their club showstoppers at the recent Gawad Buhay!, the Philstage awards for the performing arts, at the CCP Little Theater.