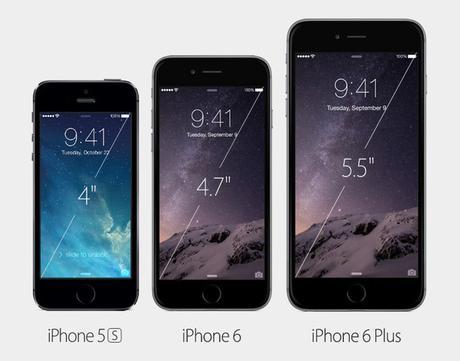 Recently, we spoke of how online retailers in India were selling the iPhone 6 and 6 plus at discounted prices. But starting today, Apple India has decided to increase the pricing of the entire iPhone lineup ranging from the iPhone 5s to the iPhone 6 Plus by up to Rs. 2,500. This comes after the Central Union Budget announced the increase in the excise duty on imported smartphones.
The excise duty was almost doubled from 6% to 12.5%, which has impacted the pricing of smartphones. While Apple has been vocal about the change in pricing, we're not sure if other manufacturers will change the pricing just yet.
All variants of the iPhone 5s, iPhone 6 and the iPhone 6 Plus have received a hike of Rs. 2,500 with the exception of the 32GB iPhone 5s which has only seen an increase of Rs. 2,000.
To give you an idea of where the smartphones stand in terms of pricing, the 64GB iPhone 6 now costs Rs. 65,000 while the old pricing was Rs. 62,500.There's no need to panic yet as its very likely that third party retailers, especially the online stores will have the iPhone models for much cheaper than the price quoted by Apple India.
But it won't be long before the retailers realize the increase in prices and adjust accordingly. There's no word on whether the iPhone 5c will see an increase in price. This "budget" iPhone was launched alongside the iPhone 5s back in 2013.
Device  Old Price (Rs)    New Price (Rs)
iPhone 5s (16GB)  44,500    47,000
iPhone 5s (32GB)  49,500   51,500
iPhone 6 (16GB)  53,500  56,000
iPhone 6 (64GB)  62,500  65,000
iPhone 6 (128GB)  71,500 74,000
iPhone 6 Plus (16GB)  62,500 65,000
iPhone 6 Plus (64GB)  71,500 74,000
iPhone 6 Plus (128GB)  80,500 83,000
Source: http://www.gizmodo.in/indiamodo/Prices-of-the-Apple-iPhone-5s-iPhone-6-and-6-Plus-increased-in-India/articleshow/46468039.cms