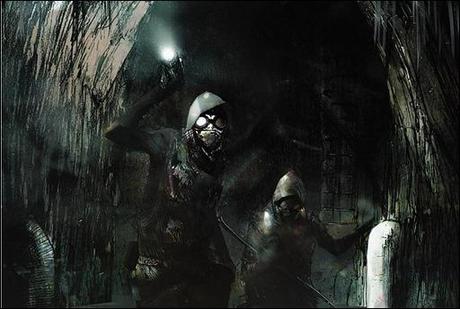 Here's a quick preview of the latest Archaia series from BOOM! Studios, The Last Broadcast #1 by André Sirangelo and Gabriel Iumazark – on sale May 21st, 2014.
Press Release
Ever wonder what's behind that "No Trespassing" sign? Debuting this May from Archaia, an imprint of award-winning publisher BOOM! Studios, THE LAST BROADCAST will show you what you've been missing. Co-creators André Sirangelo and Gabriel Iumazark take us deep into the renegade world of urbEx (urban exploration) with the cunning, daredevil members of Backbone to create an intricate, decades-old conspiracy involving vaudeville magicians and occult spiritualists in San Francisco, presented in Iumazark's fresh, Brazilian/Japanese-fusion indie art style.
"Archaia returned to single issues with HACKTIVIST earlier this year, and THE LAST BROADCAST continues this new wave of beautiful comics that push the boundaries," said BOOM! Studios Editor-in-Chief Matt Gagnon. "André Sirangelo and Gabriel Iumazark have created a rich, underground world that goes unseen by everyone who stops at the 'No Trespassing' sign. Throw in occult conspiracies and a vaudeville magician's secret bunker, and you have one of the most unique series to hit the stands this year."
An urban exploration group in San Francisco discovers a secret bunker belonging to the long-vanished 1930s stage magician Blackhall the Incredible at the same time as young, out-of-work magician Ivan receives a mysterious package that points him toward a possible conspiracy involving Blackhall's death in 1934. Both groups dive into the mystery, not yet realizing that it's about the change their lives forever. Fans of Thief of Thieves and the film Now You See Me will find a lot that entices them, and the urbEx members of Backbone will win you over as the ragtag, Ocean's Eleven-style crew of the sewers and abandoned warehouses.
Archaia's THE LAST BROADCAST #1 arrives in comic shops on May 21st with a cover price of $3.99 under Diamond order code MAR140976.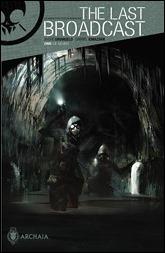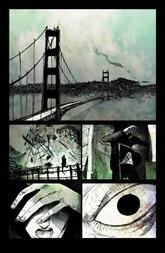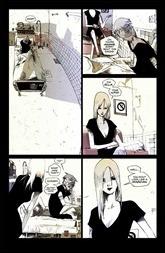 - The Comic Book Critic
Preview: The Last Broadcast #1 by Andre Sirangelo and Gabriel Iumazark
was last modified:
April 24th, 2014
by
Carlos Rodrigues