All Out War Begins in
SUPERIOR SPIDER-MAN #27.NOW!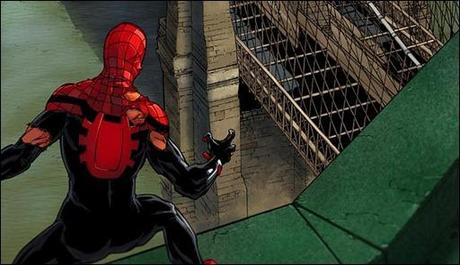 Here's a preview of Superior Spider-Man #27.NOW by writer Dan Slott and artist Giuseppe Camuncoli, courtesy of Marvel Comics – on sale February 12th, 2014.
Press Release
The end is here – and today, Marvel is proud to present your first look at SUPERIOR SPIDER-MAN #27.NOW – Part 1 of 'Goblin Nation'! The Superior Spider-Man has failed. From the shadows, Goblin has taken complete control of New York's underworld, right under his very nose. And it's all Otto Octavius' fault. The pieces are in play. The Goblin and his army are poised to dismantle his life piece by piece. But the Superior Spider-Man isn't going down without a fight. Otto faces his greatest battle yet against Spider-Man's greatest nemesis. Bus is her ready?
Win or lose, it's all going to change. All leading up to April's grand finale that will change everything you though you knew about Spider-Man! Don't miss the first chapter of the biggest event in the entire Superior Spider-Man Saga when SUPERIOR SPIDER-MAN #27.NOW swings into comic shops this February!
SUPERIOR SPIDER-MAN #27.NOW (DEC130648)
Written by DAN SLOTT
Art & Cover by GIUSEPPE CAMUNCOLI
Variant Cover by MARK BROOKS
Animal Variant by JENNY PARKS
FOC 1/20/14, ON-SALE 2/12/14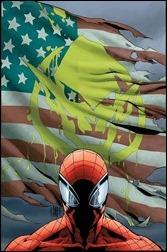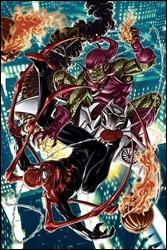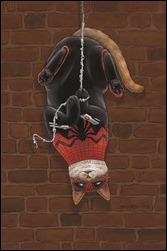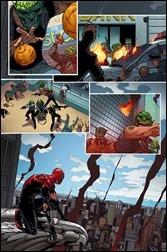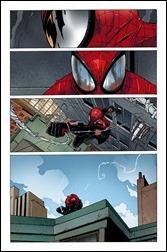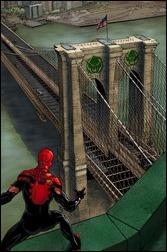 - The Comic Book Critic