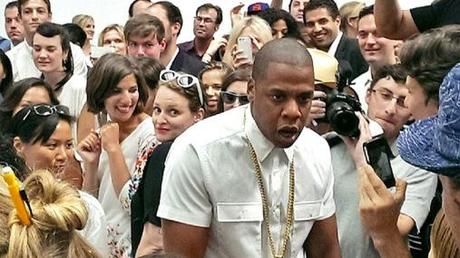 Hov has teamed up with designers like Lanvin, Balenciaga, Balmain, Proenza Schouler, Rick Owens and Moncler to bring to you some exclusive pieces for the Holiday season. The collection goes on sale November 20 and will go through to January 3 at Barneys flagship stores in New York, Beverly Hills, San Francisco, Boston and Chicago, as well as online. But it's not your regular affordable collection. The prices will range from $70 to $33,900.
With this project, Barneys New York and I were able to take the slickness, energy and innovation of New York City and translate that into quality, timeless pieces. Everything that encompasses A New York Holiday, the items chosen, the amazing designers that participated, the windows, the design of the BNY SCC Gallery, represents a perfect example of a unique and groundbreaking collaboration that I hope demonstrates how inspiring New York has been to me. -Jay Z
*25% of proceeds will go to the Shawn Carter Scholarship Foundation.
Photos via MissInfo