MOON KNIGHT #1 Brings 'Weird Crime' to All-New Marvel NOW!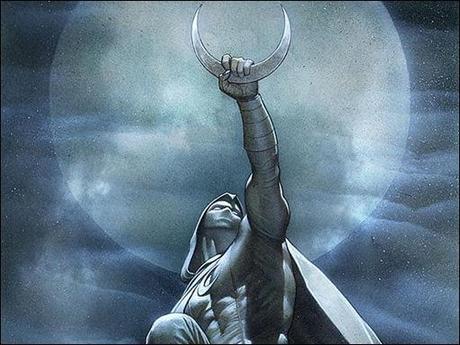 In March, Warren Ellis and Declan Shalvey bring us a fresh take on Marc Spector and Moon Knight; one that you've never seen before. Bringing in a 'Weird Crime' vibe, Ellis re-imagines the hero into a crime fiction setting in Moon Knight #1.
This is a radically different direction for Moon Knight and one that holds much promise in the hands of Warren Ellis. There is a slight tie to the past though, as the first issue features a variant cover by Bill Sienkiewicz, the original artist of the 1980 Moon Knight series.
Here's a preview of Moon Knight #1 by writer Warren Ellis and artist Declan Shalvey, courtesy of Marvel Comics – on sale March 5th, 2014.
Press Release
This March, illuminate the dark corners of the Marvel Universe with MOON KNIGHT #1 – from New York Times Bestselling writer Warren Ellis and red-hot artist Declan Shalvey! Moon Knight #1 will continue the exciting wave of All-New Marvel NOW! series with a fresh and sensational take on Marc Spector and his vigilante alter ego Moon Knight!
"The touchtone for this book, for me, has been 'Weird Crime.' Both ground-level action and high strangeness," says Ellis in an interview with Marvel.com. "This is a take on Moon Knight that unifies all the previous takes, making the character whole and taking him forward into a new kind of crime fiction."
"We couldn't be more thrilled to finally have this book out in front of readers. Moon Knight is one the most fascinating characters in the Marvel library and the depths that Warren, Declan and colorist Jordie Bellaire are taking him to will guarantee this book fits perfectly alongside acclaimed books like Daredevil, Hawkeye and Black Widow," says Editor Stephen Wacker.  "This is the comic you had no idea you were waiting your entire life for."
As a mercenary turned super hero, Marc Spector has faced down everything from werewolves, super villains to his own fractured psyche. Fearsome foes and gruesome threats permeate the darkest corners of New York City. Is Moon Knight ready for NYC? Better yet, is NYC ready for him?
Don't miss one moment of the action when Ellis & Shalvey kick off the newest noir/horror thriller this March in the highly anticipated MOON KNIGHT #1!
MOON KNIGHT #1 (JAN140638)
Written by WARREN ELLIS
Art & Cover by DECLAN SHALVEY
Variant Covers by BILL SIENKIEWICZ, ADI GRANOV, SKOTTIE YOUNG & KATIE COOK
FOC – 02/10/14 On-Sale – 03/05/14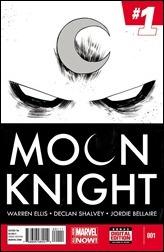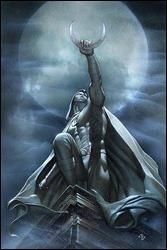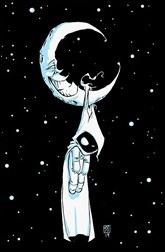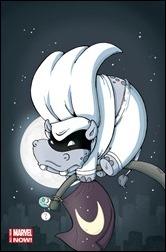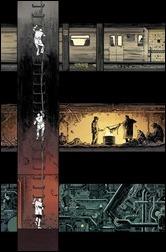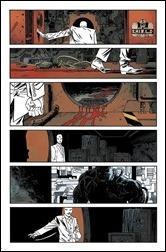 - The Comic Book Critic