Micronauts #1 Preview (IDW)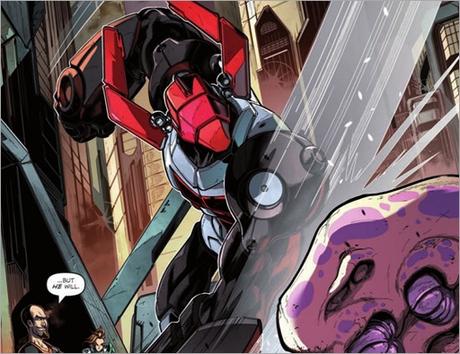 Here's a short preview of the much-anticipated Micronauts #1 by writer Cullen Bunn and David Baldeon, on sale April 27th, 2016 from IDW Publishing.
Micronauts #1
Cullen Bunn (w) • David Baldeón (a & c)
THEY CAME FROM A DYING UNIVERSE!
ACROYEAR, SPACE GLIDER, BIOTRON and their allies are back, on the run from the evil BARON KARZA, and blasting through a universe where magic and science vie for control! With resources dwindling, the long-lost TIME TRAVELERS may hold the key to salvation… but will it mean armageddon for our world?
FC • 40 pages • $4.99
Bullet points: 
· The all-new story of one of the most legendary teams in comics history!
· Written by Cullen Bunn (Uncanny X-Men, The Sixth Gun)
· Art by David Baldeón (Nova, Spider-Man: Web Warriors)
· New heroes and new villains join the battle with classic fan-favorites!