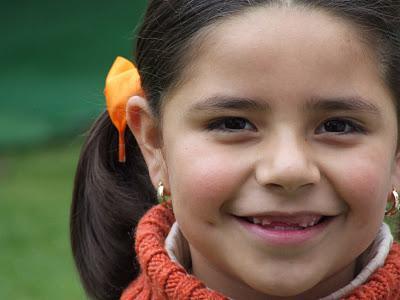 If you know someone who has struggled with infertility, I am sure you don't want your daughter to go through it. It has such a big impact on a couple's life. A new study looks at whether a common diabetes drug will prevent infertility later in life when given to girls as young as eight-years-old.
FROM MSNBC: Most girls at age 8 aren't worried about having children of their own. But that may be the perfect time to protect them against future infertility problems, a new study concludes. Girls that age who had a high risk of developing a condition that leads to infertility were treated for four years with metformin, a commonly used diabetesdrug, and were found to be less likely to develop the condition later.
While 8-year-olds don't show any outward signs of polycystic ovary syndrome, which is the top cause of infertility

in women in the U.S., physiological precursors to PCOS are already present in their bodies, the researchers said. Metformin is already used to treat PCOS in older women, but hadn't previously been tested as a means of preventing the condition in patients at such a young age.
"What we have done is chosen an at-risk group and treated them before they have clinical signs of the syndrome," said study researcher Dr. Lourdes Ibáñez, an endocrinologist at the University of Barcelona. "It's using the drug in a preventive way instead of a therapeutic way."
-NewsAnchorMom Jen