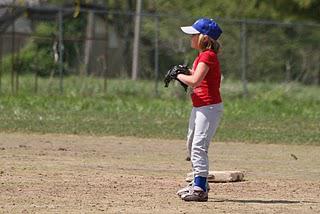 I cannot deny that I am ant-football when it comes to my boys. I don't want them to get seriously injured-especially their brains. I am hoping they decide against that sport. I hadn't thought about the dangers pitchers face. It makes sense. I do wonder if "pitching helmets" will catch on. If they aren't hot or uncomfortable, I would hope kids would be willing to wear them. What do you think?


FROM NBC: It's a comeback story that has people cheering. A California high school student is back on the diamond with his teammates, less than a year after he was hospitalized by a line drive that hit the young pitcher in the head.
He is wearing a special helmet on the mound these days-designed to keep him and other pitchers safe. He hopes pitchers will soon rely on the helmet as much as their mitt.

Gunnar Sandberg has been playing baseball since he was ten. But last march, the pitcher was sidelined when a batted ball traveling more than a hundred miles an hour hit his head causing life threatening injuries. Now, after two months in the hospital and a long recovery he is back playing for Marin Catholic High.
When he gets on the field Wednesday, he'll be wearing a new pitching helmet prototype. Sandberg said,"I was hit here and obviously with this hard shell it would have protected that."

Gunnar also hopes he will convince other players to wear this protective head gear.
Sandberg said, "I would like to see it mandated by all teams." His mom is completely confident the new helmet will protect her son. Lisa Sandberg/Gunnar's mother: "The skull fracture Gunnar had was exactly the shape of a baseball. That's the impact it had and this helmet is right on to prevent Gunnar's injury."
Easton Bell sports in Scotts Valley designed the helmet-putting it through rigorous lab testing.

The prototype weighs just five and a half ounces. It's designed to be comfortable and cool so that kids will want to wear it. It should be available in sporting good's stores this fall."
The president of little league baseball hopes it will catch on with young players. Stephen Keener, Pres. & CEO Little League Baseball: "This is the type of product youth baseball needs to get used to at six years old." Gunnar is convinced the helmet will be a game changer.
-NewsAnchorMom Jen

Skin Dimensions SB products, exclusive to Soderstrom Skin Institute, are manufactured with Pharmaceutical-Grade ingredients. In addition to being "Feel Good Products," they contain unique and innovative ingredients in concentrations that can assist you in the achievement of your own personal skin care objectives. This product line contains higher percentages of Glycolic, Vitamin A, C, E, Co-Q10, green tea, than what you can purchase over the counter.