Today's shoe the squared-platform stiletto in reptile, patent leather and silk by Diego Dolcini in 2009.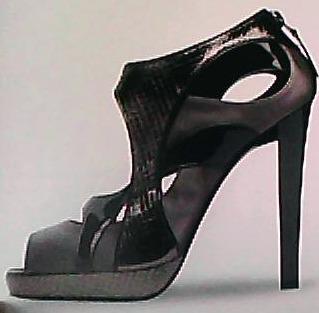 I went shopping before and sadly there were no signs of any affirmation bracelets at BCBG. I guess they aren't carried in stores, oh well! I got a pair of much needed, regular black tights at Simons for $10 and then I took advantage of the monstrous sale happening at BCBG.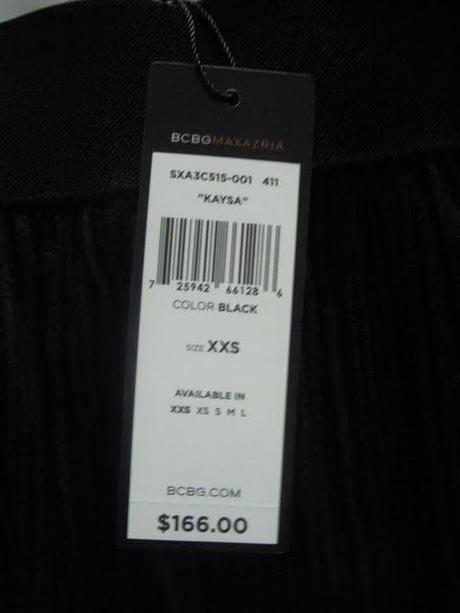 Got it for about $100 off this regular price.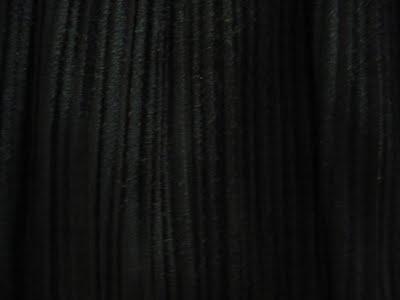 Faux suede pleats.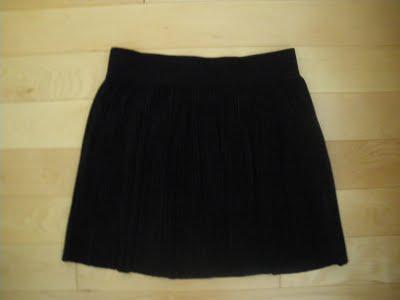 Click to buy.
I don't know what it is, maybe the stars aligned or something, but my day went perfectly. I'm enjoying it while my good luck lasts. Because what else went right just a few hours ago? A phone call happened. I start my training at Tim Hortons tomorrow morning, wish me luck!
XOXO,Nina