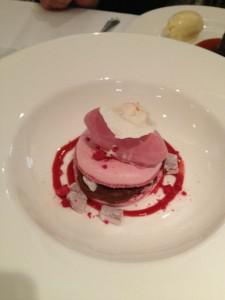 During a flying visit to London last week, I treated my mom to lunch at The Ivy. If you follow my blog you will know my mom is pretty awesome and this was the perfect way to pay her back and pull out all of the stops.
Nestled in the heart of the West End, The Ivy is the perfect place for pre or post theater dinner. If, however, you are looking for a lunch date venue it doesn't disappoint.
You know that thing where you are never sure what to order for your main course because you are too worried that you might not be able to fit in dessert? Well, this post is a little heads up for those of you who, like me, have a rather large sweet tooth. I predicted that The Ivy would be able to whip up a dreamy dessert and it is safe to say I was right.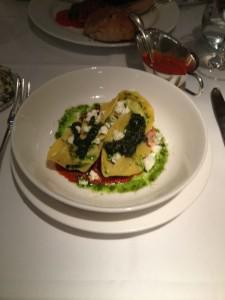 I opted for the starter portion of spinach and ricotta ravioli drizzled with pesto with a sprinkling of toasted pine nuts.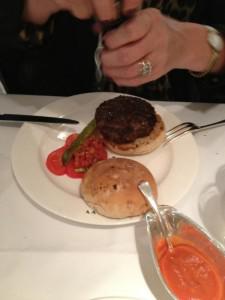 Mum decided on the infamous Ivy burger. The food was delicious and surprisingly affordable. Now we all know that the real reason to visit The Ivy is to see and be seen and it is a pretty cool place to people watch. If you don't spot a celebrity you can always overcompensate with desserts (like we did).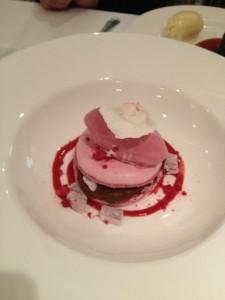 Meet the Turkish delight flavoured macaroon. A rose flavoured macaroon filled with rich chocolate mousse with a dollop of cherry sorbet sprinkled with chunks of Turkish delight. Yum!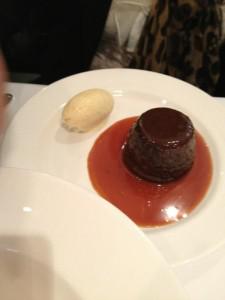 A scandalously rich sticky toffee pudding.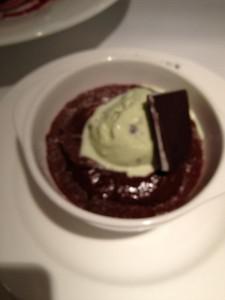 Last but not least, a posh after eight style mint teetering on a generous dollop of peppermint ice cream resting on a rich hot chocolate fondant. Yes, we got three!