Little luxuries*
A great way to own a high-end designer item? Buy the perfume. Bonus is, all put together on a petite tray, it's like you have your very own couture collection, a display of daily inspiration.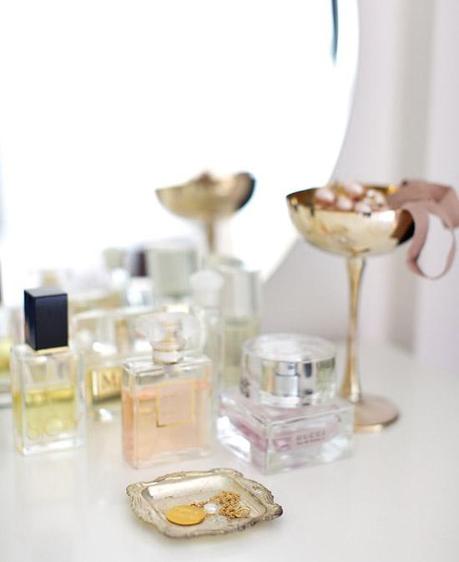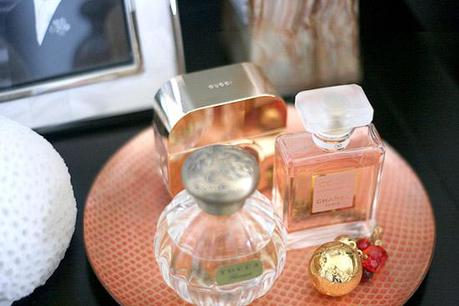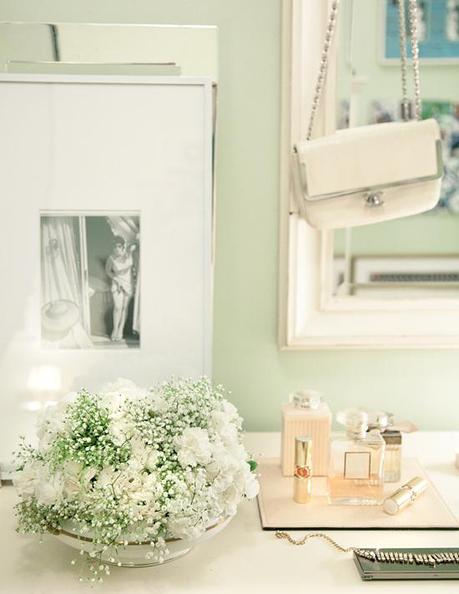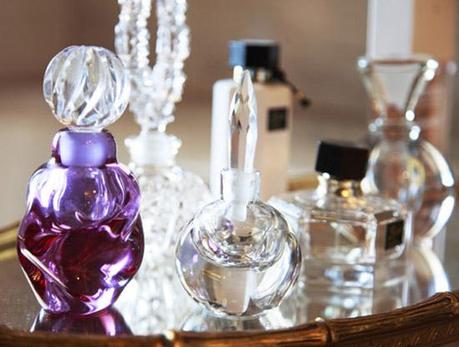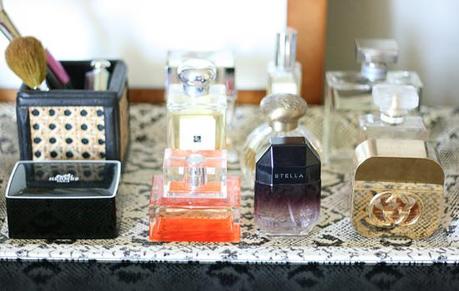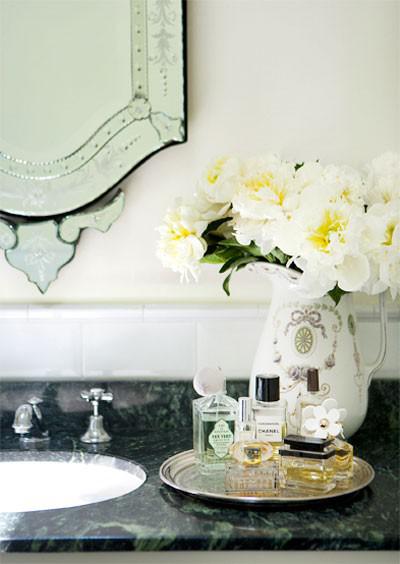 Start your own couture collection: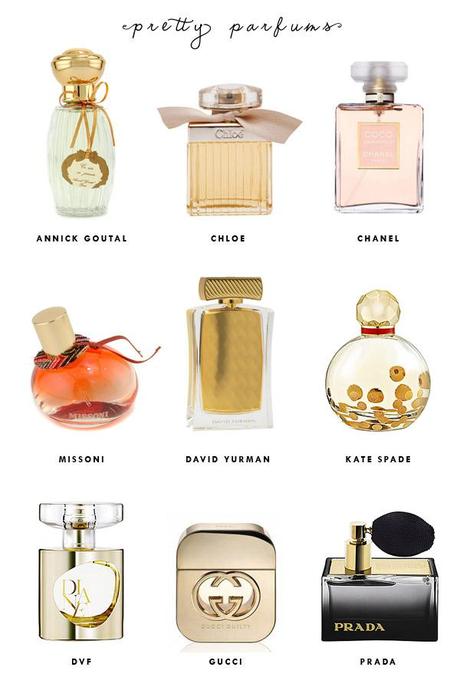 Annick Goutal | Chloé | Chanel
Missoni | David Yurman | Kate Spade
DVF | Gucci | Prada
I have (really) good friends that have gifted me many of my pretty bottles. But I have bought some myself, and I have to admit, in part because I like the look of them. They make me smile every morning, so I consider that money well spent…that's my justification anyway!
What are your favorite scents that you proudly display?

* I almost went with "L'eau and behold"…yah, I almost went there. It's that kind of day.