Hi all! I'm Jennifer and I write for Arcadian Home Decor, a site that specializes in
top quality home decor items. I've been writing about home decor
since graduating university and have loved it ever since. I'm addicted to patterned
fabrics, Jonathan Adler, chaise lounges, old doors, milk glass jars, antiques, and
more. I spend my days perusing catalogues and home decor blogs...what a life!
When a close friend or family member is the bride-to-be, there are two pre-wedding
'dos that the ladies love -- bachelorette parties and bridal showers. The bridal
shower is usually a more reserved, elegant party for the special women in the
bride's life, young and old, to come together and "shower" the honouree in love and
good tidings (i.e. presents!). And pretty bridal shower themes set the tones for
these events.
Need some help? Here's some inspiration.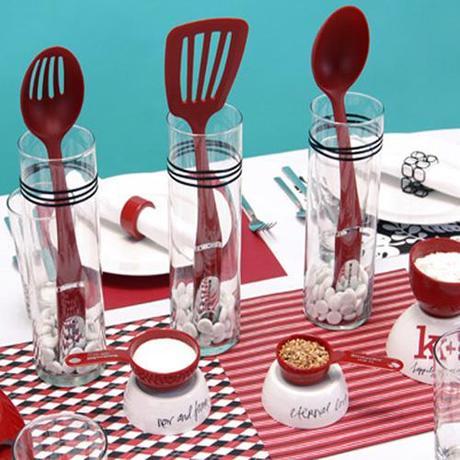 For the Betty Crocker viaMyweddingIf the woman of the hour loves to cook, give her a kitchen-themed shower. Inform
guests on the invitation that they should bring kitchen-related gifts, and use
practical kitchen items, like utensils and measuring cups, as table decor (then give them to the bride afterwards).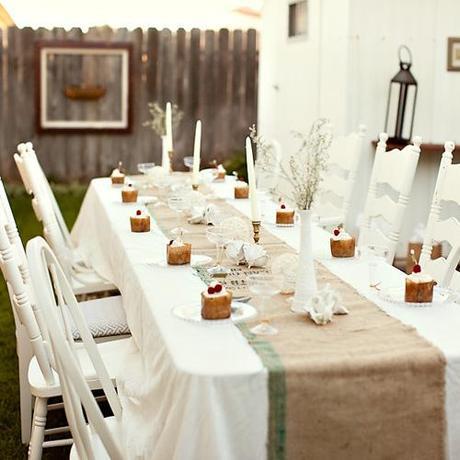 For the naturalist viaMy Sweet Bridal ShowerA clean color palette is one of the best ways to pull together a pretty bridal
shower theme -- this all-white setting has an organic burlap runner, natural baby's
breath table decorations and fun individual cakes for guests
to take home as favours.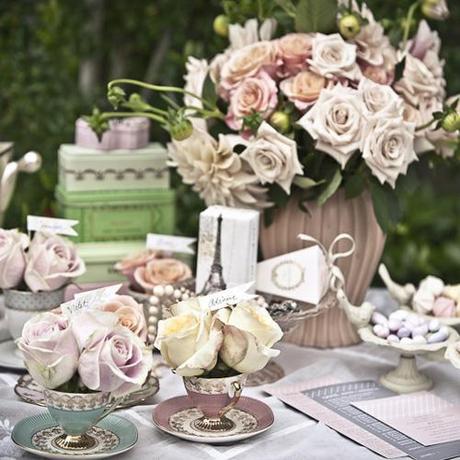 For the Parisian at heart viaThe Housewife WannabeOoh la la -- what bride wouldn't love an elegant brunch beneath the Eiffel Tower?
Tea cups and vases overflow with sophisticated roses, while tiny dishes hold
candy-coated Jordan almonds in pastel colours.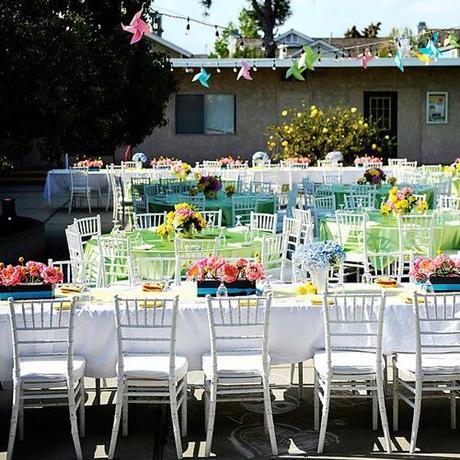 For the green thumb viaBelle MaisonIf the guest list is a tad long then set a number of differently-shaped tables with
a rainbow of cloths, add matching table decor like flowers and decorative napkins,
and thread colourful origami paper pinwheels to hang overhead.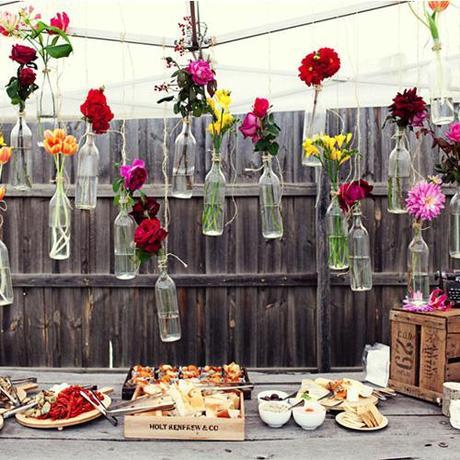 For the flower lover viaThe Darling World of CLooking for something that's shabby chic? We can't get enough of this flowery buffet
set-up, which includes a bevy of clear bottles filled with sprigs of blooms and hung
with twine.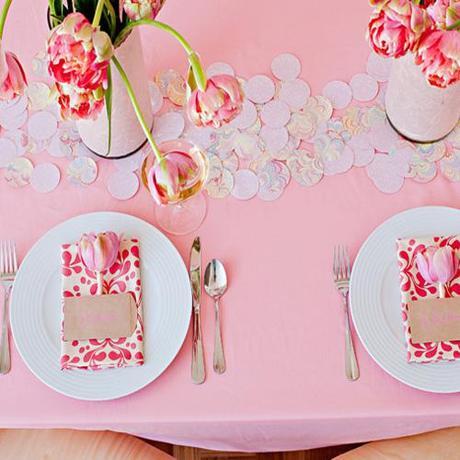 For the girly-girl viaPinterestA girly bride-to-be would love a pink bridal shower theme, and there's no shortage
of fabulous pink accessories for this party, with everything from dishware and table
linens to wall art and table decorations.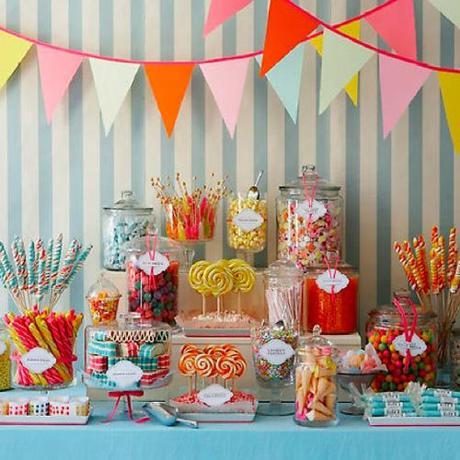 For the sweet-tooth viaCamille StylesGive the bride a bridal shower she'll never forget with a table brimming with an
abundance of treats - lollipops, rock candy, candy dots, ribbon candy, old-fashioned
swirly sticks, jelly beans, and bubble gum cigars are just a sampling of what's
presented at this sugary buffet.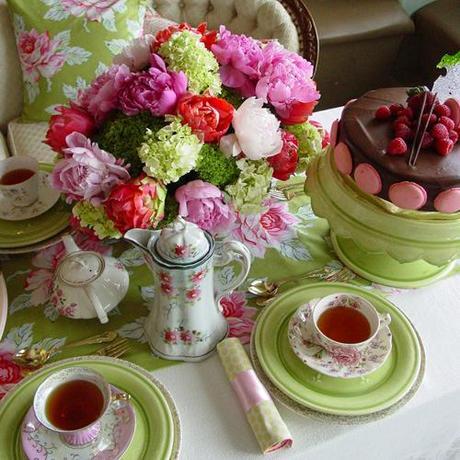 For the classic bride viaCrinoline & TweedA spot of tea in vintage cups, cakes, macaroons, and blossoming flowers are all the
ingredients needed for this pretty bridal shower theme. Girlfriends, moms, aunts,
and even your proper Grandma Mimi will approve of this ladylike affair.
Content provided by  Jennifer from Arcadian Home Decor.