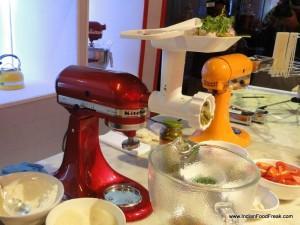 New Delhi, 20th September 2013: KitchenAid, the world's premium Kitchen Appliances manufacturer, today announced its entry into India. The lunch at the Leela Kempinski Gurgaon was created using different KitchenAid products by versatile chefs – Chef Abhijit Saha (Founder/Director Caperberry & Fava Bangalore), Chef Bakshish Dean (Executive Director at Prime Gourmet Pvt Ltd) & Chef Jagmeet Singh (Executive Sous Chef – Leela Kempinski Gurgaon).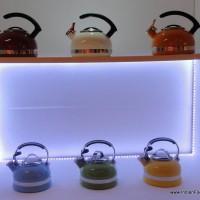 KitchenAid product range in India will include stand mixed, cordless hand blender, food chopper, kitchen gadgets and premium cookware. The products had an impressive and world class premium look and they will be available in array of colours and shall be available in India though online stores and select gourmet stores like Food Hall.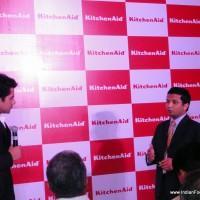 Speaking at the launch, Mr. Mohit Jain, Regional Director, Asia Pacific, Kitchen Aid Small Appliances, "We are really excited about the launch of KitchenAid in India. The brand reflects the aspirations of our core consumers, who are constantly challenging and expanding their skills by trying new recipes and techniques. I am confident that the Indian customers will appreciate the innovative technology and KitchenAid's unbeatable quality.

Chef Manjit Gill, Corporate Chef – IT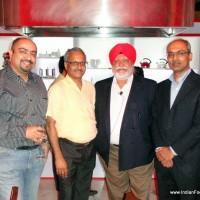 C Hotels & President of Indian Federation of Culinary Association was the guest of honor at the evening.  He said, "I am extremely delighted to be part of the launch of this iconic brand in India. Just like ingredients, good quality appliances are equally important in preparing gastronomic delights".

KitchenAid is a brand owned by Whirlpool Corporation and this launch is surely going to make all those connoisseurs happy who so far were getting the products from their visits abroad or were requesting their friends to get it for them.