Our skin is not just the one who needs care, hair needs that too. If we hear the word serum, we automatically think this: "Ohh, another skin care product!" but not today... Let me introduce, *drumrolls* Kérastase prensents, the FIRST Hair & Scalp Serum!!!!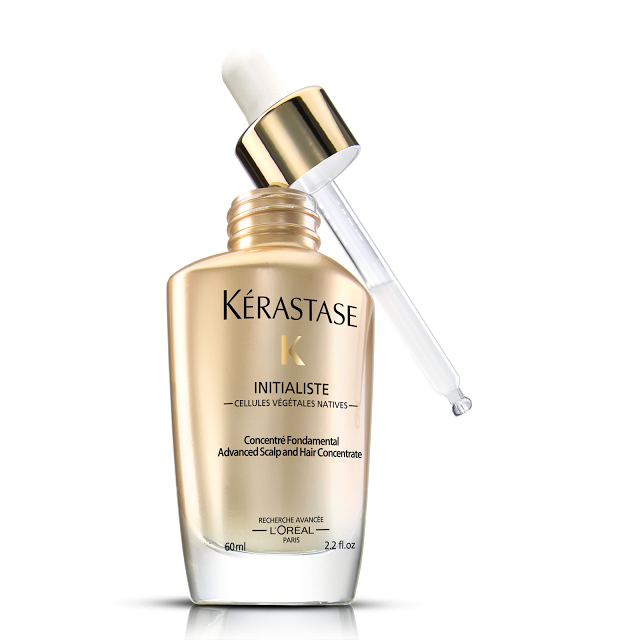 Kérastase Initialiste Advance Scalp and hair Concentrate PHP2850 Continue reading to know more about the importance of this product to our hair. Hair and Scalp Expert since 1964 For 50 years, women and hairdressers from around the world have loved Kérastase. The brand's ever-innovative creations offer ideal solutions for every need and every moment.
In the effervescence of the 60s: A new field is born, the science of haircare The winds of freedom are blowing through styles and hairstyles. A new era has arrived, the age of rock music, mini-skirts, liberation, a need for creativity, a desire for progress and lightness—women are becoming stronger and letting down their hair.  François Dalle, CEO of the L'Oréal Group, realises that a new market with enormous potential is opening up. This visionary man invented a new field and created professional haircare with the 1964 launch of Kérastase. A large-scale program that sweeps away the simple, basic products of the past. Sophistication and customisation are now the order of the day, with salons featuring high-performance haircare and customised technical expertise. On the leading edge of the avant-garde, Kérastase innovates with customised protocols and targeted product ranges designed to give women beautiful hair.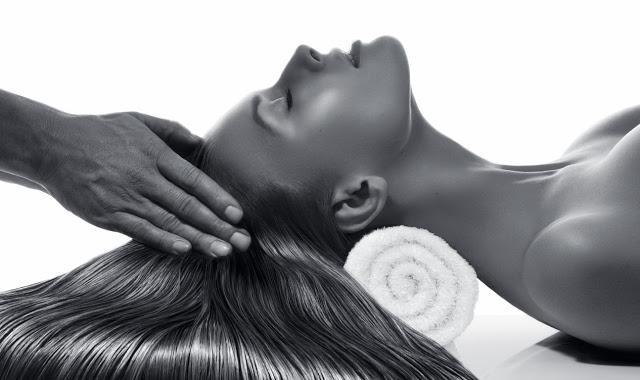 The 1st Cleansers Launch of the first Kérastase cleansers: revitalising, normalising, anti-dandruff Reconciling the Irreconcilable Bain Divalent, the first divalent cleanser to treat the difficult problem of an oily scalp with dry ends  The Importance of Sensory Pleasure Kérastase Nutritive, a beautifully nourishing product for dry hair, and Kérastase Soleil, the first sun protection for every hair type, even colour-treated hair
Cutting-Edge Formulas The race for ever-better technology continues with the first thermo-stimulation anti-thinning product and the first nano-emulsion haircare, Aqua Oléum A Voyage to the Very Heart of the Hair: Ceramides Kérastase Résistance, which contains thermal-cement to strengthen hair fibres while protecting from dryness caused by over-processing, and the KérastaseRéflexion line with the Chroma Riche masque to enhance radiance in colour-treated hair Luxury Hair Care From the magical properties of oils with Elixir Ultime, created to bring out the beauty in every woman's hair, to customised professional care with Fusio-Dose, the 1st system with super-concentrated active ingredients for real-time mixing by hairdresser
Hair care at its Source Today, almost 50 years after the birth of the brand, Kérastase takes this reasoning one step further and initiates the haircare "skinification". The professional "Hair Skincare" finds its reason why in the crucial notion, that the hair must be treated as living matter and that it stems from the dynamic biology of the skin of the hair. Thus the expression "Hair Skincare", as we treat the scalp with the same indulgence and attention as the skin.                               To render this asset as beautiful as possible, Kérastase has taken on the biggest challenge that hair can present by creating the first Advanced Concentrate made with native plant cells that acts at the very base of the hair so that it grows stronger, more radiant, and more beautiful than ever through INITIALISTE.
Kérastase Paris website at www.societedekerastase.com
Like on FACEBOOK: www.facebook.com/KerastasePH Follow on TWITTER: @kerastaseph Follow on INSTAGRAM @kerastaseph