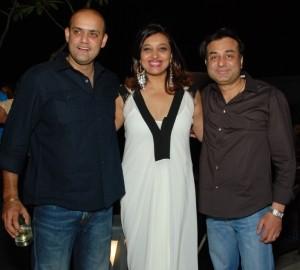 Gurgaon, 21 April 2013: The Indian Grill Room, Gurgaon completed one year of successful operations today. Within a year IGR has won the hearts of thousands of guests and a number of corporates, which has made it the leading Indian restaurants in Gurgaon.
To celebrate the success, Indian Grill Room hosted a party at the [email protected] (the al fresco lounge) and saw the presence of a glitzy set of people. Speaking on the occasion Mr. Kamal Khattar said, "We are happy with the performance of Indian Grill Room – we will now look at taking this brand forward within the country and overseas'.
To add humor to the evening there was a hilarious performance by stand-up comedians – Nishant Singh, VasuPrimalani and AmitTandon.
The Indian Grill Room is best known for finger licking and lip-smacking Indian cuisine from different regions of the country – prepared through the use of different grilling techniques like the tawa, charcoal grill, pathar and tandoor.
About Indian Grill Room: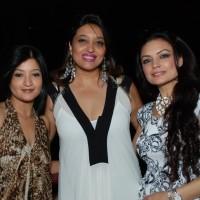 The grand space of the restaurant with contemporary Indian interiors, interesting artifacts and curios gives the property a royal look and feel for its customers. The menu at Indian Grill Room changes every month to provide its guests with one-of-a-kind experience. Spread over 20000 sq. ft. with indoor and outdoor sections in equal proportions; it also offers private dining areas indoor and outdoor. The indoor area has a large open kitchen with a buffet station in the centre along with interactive stations. The terrace has a large water body, gazebos and a performance area.
Located on the Golf Course Road, Gurgaon the restaurant has taken a pan Indian approach to their menu. Indian Grill Room serves popular North Indian Kebabs like the MalaiTikka, Fish Amritsari, KesariPaneerTikka to favorites from other parts of the country like the MeenMoilee,Goan Chicken Cafreal,KashmiriTabakMaaz, Mutton Suka or the Urlai (Potato) Roastfrom the South.
The Indian Grill Room follows a 'set menu' concept where in the guest pays a fixed price for a meal that includes 12 varieties of Indian grills served on the table. To add for the main course there is an elaborate island buffet with interactive stations which offer curries, lentils, meats with sprinkling of regional specialties. An assortment of bread, a choice of exotic Indian desserts and a post dinner warm beverage.
The Indian Grill Room has two bars. The indoor bar is luxurious and has intimate seating for 20 people while the outdoor is the bar attached to the [email protected] .
The [email protected] is an al fresco loungewhich offers a al carte menu with finger food and main meal platters.
It is a perfect place to unwind after a long days work, party with friends or host gatherings from 20 to 250 people.
Resident DJ's at the Terrace play retro and sufi music every evening that enhances the mood.
Location: Indian Grill Room, 315, 3rd Floor, Suncity Business Tower, Sector – 54, Golf Course Road, Gurgaon (Haryana)– 122002
Number: 0124-4477806, 07, 09, 10, 08527246777 9910498897