Glad tidings can be ever gladder when you're hosting people for the holidays. Whether you're going to be entertaining some relatives for an extended visit or having a holiday dinner, you should make sure everything is in good order and ready to accommodate your guests. These are some tips to follow in order to achieve success.
Set the Plan
For catering a holiday party, you need to figure out the style of the meal even before you figure out the menu. You might have a special meal you want to make, but you could also have some concerns about doing a whole lot of cooking, especially if you have a lot of people coming with a lot of different tastes. When this happens, a potluck buffet can actually work out a lot better. SignUpGenius advises making sure to give early notice about this to those you invite and have people share information about what they plan to bring. You could request that one person bring a meat dish, another bring a fish dish, someone else prepare a vegetarian or vegan dish and a different person arrange dessert. Encourage a rich discussion so that no one is left out.
Preparing the Kitchen
Your dream kitchen might not yet be in place, but there are some modifications you can make to help with your hosting abilities. Given enough time, you can have custom cabinets, countertops and other additions installed. Empire Custom Cabinets & Countertops points out that solid, one-piece cabinet doors don't contract or expand from seasonal humidity changes, making them a better long-term investment, especially if you live in a more humid climate. Don't forget about gadgets either, since the right tools can make preparing the holiday dinner far easier and less prone to mishaps. This might mean making room for a new food processor, set of knives, or juicer.
Table Setup
A great meal is about the food and the company, but how the food is served to those you've invited can make the occasion exquisite. Instead of serving from a mishmash of differently shaped and colored plates, strive for uniformity when hosting for the holidays. If you have a set of silverware and dishes specifically for fancy occasions, now is the time to bring them out. You should also look into a good new tablecloth with napkins to match. Search through websites like Pinterest as well as magazines to find inspiration for holiday decor.
The holiday season is a joy, but when you're the one hosting, they can also be stressful. Don't procrastinate and ignore what needs to be done. There are so many things to appreciate during the holiday season, and acting as a wonderful host makes things that much more special.
Looking to try an impressive new recipe or two for holiday dinner?
Browse my archives here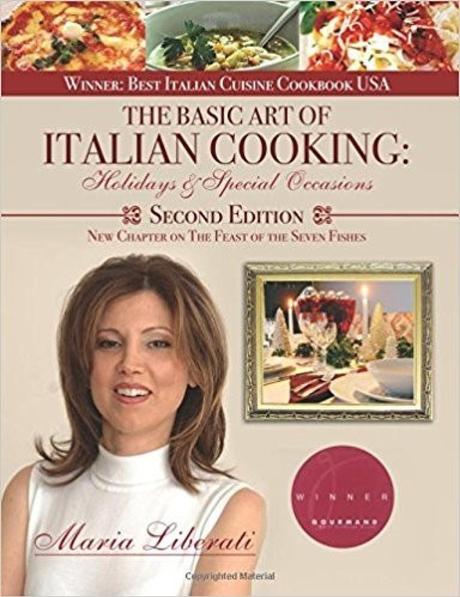 for delicious Italian-inspired ideas!
If you are looking for more great Holiday tips, get your copy of my Gourmand World Award Winning book that has become a Holiday tradition in many households all over the world