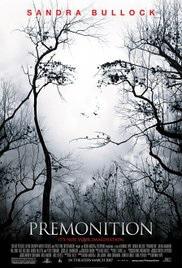 Director: Mennan Yapo
Writer: Bill Kelly (Screenplay)
Starring: Sandra Bullock, Julian McMahon, Amber Valletta, Shyann McClure, Courtney Taylor Burness, Nia Long, Marc Macaulay, Kate Nelligan, Irene Ziegler, Phillip DeVona, Peter Stormare
Plot: Depressed housewife learns her husband was killed in a car accident the day previously, awakens the next morning to find him alive and well at home, and then awakens the next day after to a world in which he is still dead.
There may be spoilers the rest of the review
Verdict: An Ending That Ruins Everything
Story: Premonition starts as happily married couple Linda (Bullock) and Jim (McMahon) move into their new home, they have two children Megan (McClure) and Bridgette (Burness) giving them what seems like a perfect life. Linda's life is turned upside when she learns that Jim has been killed in a car accident. Linda's life takes another twist when after spending time grieving she finds her husband alive again.
Falling asleep with her husband Linda awakes at his wake with one of her daughter horrible scared. As Linda continues to jump through the before and after of the accident she starts to believe that she could change any future out comings.
Premonition is a film that tackles the idea of being able to see the future and trying to change what happens, which for me works really well. That is the end of the positives in the story because certain things that happen leave me wonder how or why, for example how does a child rum through a glass door? And the final act just made me think you deserved this you are an idiot. I just wish we had a lot more from this film which would make it all come off nicely.
Actor Review
Sandra Bullock: Linda Hanson is the wife and mother who gets stuck in a time loop where she goes between the day before her husband's death and the time after his death. She has to plan a way to figure out what happened and how she could prevent the future occurring. Sandra is good in this role even if the character is flawed by the end of the film.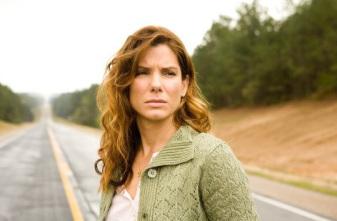 Julian McMahon: Jim Hanson is the husband and father who dies on the way back from a work meeting, only did he really die and did he die to cover up a secret that Linda learns about. Julian is solid in this basic supporting role which needed a lot more mystery about him.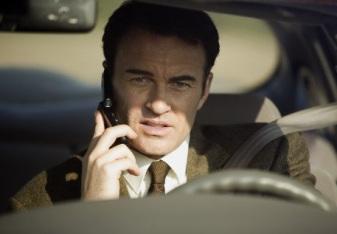 Amber Valletta: Claire Francis is a work colleague of Jim's who Linda had never met until his funeral only for her to go back to learn who she really was. Amber gives us a basic supporting performance without much screen time.
Support Cast: Premonition has a basic supporting cast that don't offer enough for the final outcome of the film.
Director Review: Mennan Yapo – Mennan gives us a good film that is ruined by the ending.
Mystery: Premonition does keep us guessing to watch is going on from start to finish.
Thriller: Premonition does keep us on edge with what actually happened.
Settings: Premonition uses basic settings with what happens to Jim.
Special Effects: Premonition has basic effects with what happens but you can see it is CGI.
Suggestion: Premonition is one to try but I found the ending a let-down. (Try It)
Best Part: Piecing it together.
Worst Part: The Ending.
Believability: No
Chances of Tears: No
Chances of Sequel: No
Post Credits Scene: No
Similar Too: The I Inside
Oscar Chances: No
Box Office: $48 Million
Budget: $20 Million
Runtime: 1 Hour 36 Minutes
Tagline: It's not your imagination.
Overall: Good film ruined by an ending that just makes no sense
Rating