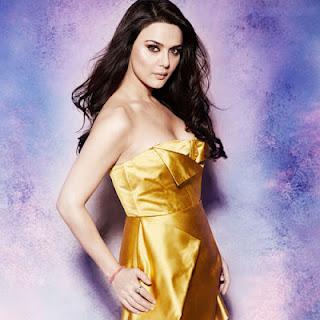 Actress Preity Zinta is on a hunt for a young girl with a dimpled right cheek to play junior Preity in her debut production "Ishqk In Paris".
"My casting agents are looking for a to seven-year-old girl who has dimple on her right cheek and can play a more youthful me for my film. So difficult to discover a tiny girl who looks like me thanx to the dimple on my right cheek! Uff! Going crazy with that casting! Grrrrrrr,"
tweeted the actress. They has asked her Twitter followers to help her team with the task.