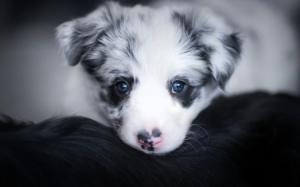 I've been going on delighting in my life as usual with my own personal blessings, peace and contentment through my own daily living and enjoyments not thinking or caring about a thing or any other soul only that of what concerns, inspires and satisfies me as should be.
Of course, by nature I am a very observant and alert individual without even trying to be as our spiritual antenna will buzz into activation through sharp/keen intuitive ability even if or when at the certain times that we may be distracted or not even paying attention, spirit will beneficially and spontaneously attract our attention during the most immediate of situation or circumstance no matter what big or small.
After I had the little incident at work about a month ago the thought had came into my mind to change my cell phone number after having given it to Danielle since I had never wanted to have given it to her within the first place and had never planned on calling her ever again since I had more recently found a direct number to the store where I could get into contact with an employee to let me inside the doors during the store's closed hours.
One time in the early morning I had waited about an hour before anyone noticed to come open up the door to the store because there was no one around close enough to hear a knock at the glass doors while the store was still closed. So once I had gotten in I asked Danielle if there was any way for me to call and get through to someone in the store (the store manager had given me a number some time last year however that number didn't work when I tried it). Danielle gave me her cell phone number instead so I could call and relay for her or someone to let me in if needed be. Why didn't she just give me the direct store line for after hours as she wanted me to call her that exact moment so that she could obtain my cell phone number, "So i'll know that it's you when you call", she claimed.
I was hesitant but I gave her the number she just wanted mine now because I had her's.
Anyway, I had a precognitive dream about Danielle last night in regard to her inquiring to me about the digits to my cell phone number; the whole scene had played out clearly with me discerning more of the details of the vision later on within the afternoon today. When I awoke this morning I received a text message from Instagram asking me to use a six digit number to verify my Instagram account.
What Instagram account? I never signed up for Instagram I'm not even interested in the site. Social media sites of that nature is definitely not my thing and never have been. I only signed up years ago at Facebook and Twitter just to use as a tool to connect with my blog since I am creative.
I had a feeling before this even happened that she may want and try to retaliate against me as enemies often try to do when they were the ones to start unnecessary shit to begin with. In this case, though, I happen to have a blog where I as a individual chronicle the honest pages of my life through self expression as well as a vehicle to also express my natural talent through the art of writing as many of us love to do and I am inevitably inspired by spirit, a higher power that connects with me throughout the universe and the energy is wonderful.
What I write is my business and I speak in truth and that is the problem many people live on lies and don't want to hear or believe in the truth. There are many sick people who attempt to and that do believe within their own lies when they are ignorant and/or crazy enough.
For so many years I have had undesirables from within the past who were and who are still envious and jealous as many of us have those individuals in particular who will continue to resent us for having and being everything within mind and character that they will never be.
One of my favorite quotes is definitely a true quote and that is: Never Try To Fuck Up Someone's Life With Lies When They Can Destroy Yours With The Truth!-And that had been my actual story with no good trashy people who had to learn the hard way. They tried for years to attempt to destroy my life with ridiculous lies starting from childhood on up because their lives were and are so messed up on account of their own doing and/or because they were foolish enough to let others set them up and bring them down it just ate and eats them up alive to see good people with genuine backbone who are upright with a strong sense of self and mind of their own.
When people lie on us and put things on us that is not there due to their own lack of understanding or maliciousness we know that it has nothing to do with us but I also think that it is insane because most of the people that do those sort of things from my experience have been the ones that have the most dirt on them and always go after the innocent ones who haven't done anything or haven't done the negative things that they have done yet they try to make us out to be the worst people in the world and that is why we can laugh at them while the saying bears true: We don't have to worry about the lies they tell on us because they already are destroyed by the truths that we are able to expose on them. Lies spread faster than the truth yet lies don't hold up as the truth will always eventually come to the light!
So sad, an attempt by an asshole and other trashy assholes in the minority to create a phony Instagram page to slight me and, of course, to attempt to falsify a reality and/or just a set up to create and escalate some more bullshit. Sick people are so unhealthy within the mind as they do not have a life and cannot move on from being defeated within their own conflict that they send out to others that backfire upon them.
The bitch was stupid because I don't give out my number and aside from me being notified within a precognitive dream as dreams are always accurate when one doesn't give out their number or who they give out their number to is narrowed down to just a very chosen few it is obvious when foul play is involved and as I am a fighter and a investigator I phoned the corporate office of Facebook which owns Instagram today and I spoke with someone who also verified my discovery by tracing my cell phone number back to the person who tried to sign up the account under the number of my cell phone and the agent was able to tell me a location, how many times, and on the exact days the attempt was made. Don't fuck with me!
Advertisements