675. Dorman Long United Athletic Club
Beads 2-7 Thornaby
Pre-season friendly
Tuesday 2nd July 2019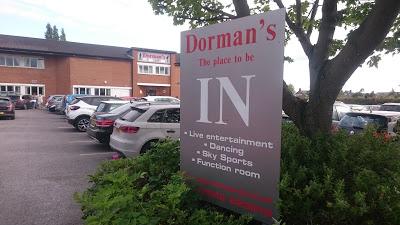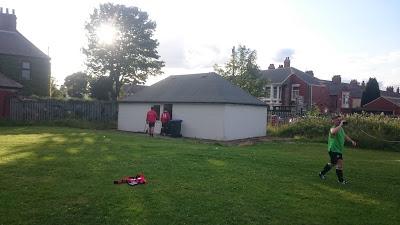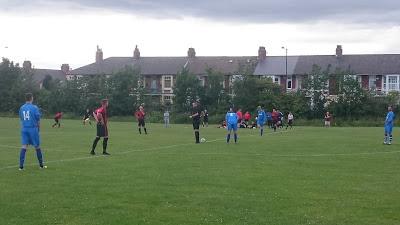 Thornaby and BEADS met up for a pre-season friendly at Dormans in Middlesbrough. The social club has been in existence for well over a century and has an adjoining football pitch with a changing room block in the far corner




Dorman Long are a major manufacturer and fabricator of steel components and structures . They have been involved in the manufacture and construction of many major bridges since 1875, including the Tyne and Sydney Harbour Bridges. In 1990 they were merged with The Cleveland Bridge & Engineering Company and are still involved in the design, manufacture, fabrication and erection of many different types of structures which includes the new Wembley Stadium.

Dorman Long United Athletic ClubOxford Rd, Middlesbrough TS5 5DT
BEADS 2(Shellard 7 OG 10)Thornaby 7(#11 24 #6 44 #4 46 #15 61,77 Ward 80 #2 87)Att.60.est
Two mistakes by the Thornaby 'keeper gifted Beads a two goal lead with just ten minutes gone. Thornaby got themselves level by half time, with a cracking right foot volley by the no.7 setting them on their way. The Northern League side bossed the second half with five goals, the pick of the bunch being a header from the right-back which made it 7-2 at full time.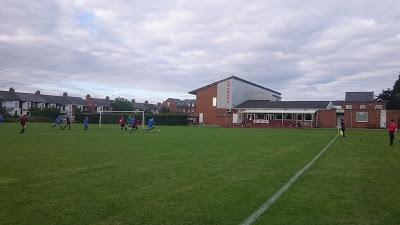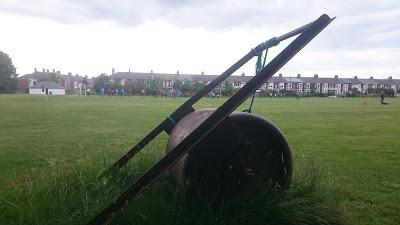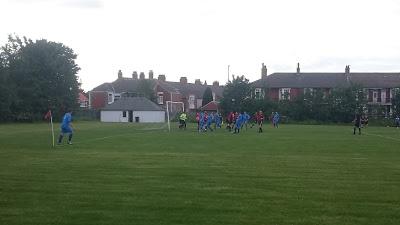 676.North Durham Academy
Annfield Plain 2-2 Esh Winning
Pre-season friendly
Wednesday 3rd July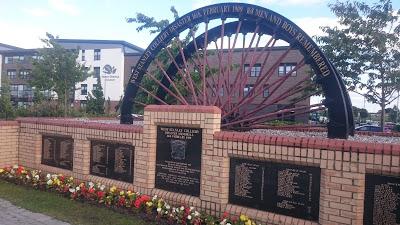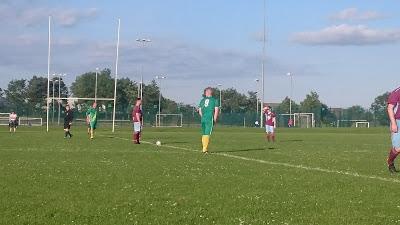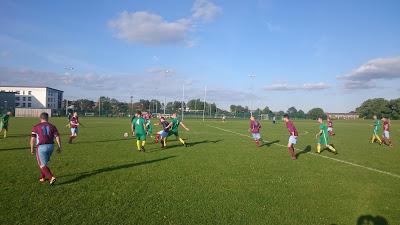 Wearside League side Annfield Plain met Esh Winning from the Northern League for a hastily arranged pre-season fixture at North Durham Academy.




The academy is a secondary school and sixth form based in Stanley, County Durham. The school was formed in September 2011, when Greencroft Business and Enterprise Community School and Stanley School of Technology formally merged, opening its new £30 million campus in September 2013. The complex has two pitches, a full size caged 3G surface and a grass pitch which was used for tonight's game.


North Durham AcademyHigh St, StanleyDH9 0TW


Annfield Plain 2(#9 10 #14 67)

Esh Winning 2( McCardle 25 Porter 47)

Att.35hc


A goal a piece from both team in each half saw a competitive game finish all square. Annfield Plain had taking an early but Esh had turned it around by the beginning of the second half, before the hosts drew level mid-way through the second half.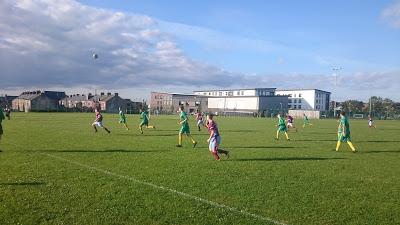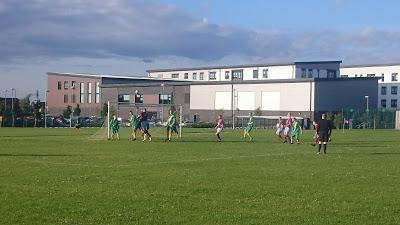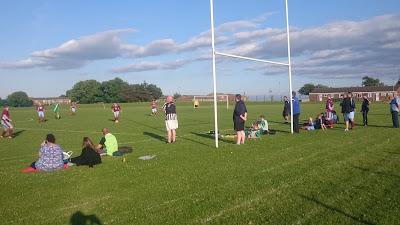 #HeedHopperI attended both games with Lee & Katie for the first (and definitely not the last) time this season. I picked them up on Tuesday for the match in Middlesbrough and we met up in Stanley the following evening. A good start to the new season for my goal average with 13 in two games.