RELATIONSHIP RESUSCITATION

The Juniper Court Series




by Jennifer Theriot


Genre: 'Seasoned' Romantic Comedy
Release Date: February 28, 2018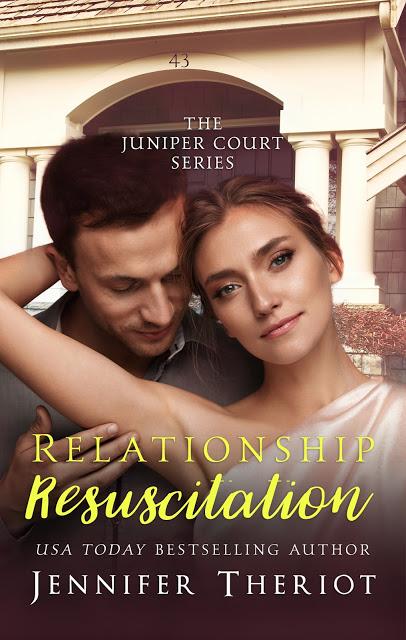 Meet Phillip & Jayne Miller, original homeowners on Juniper Court. He's a successful attorney; she's a flourishing blogger. Head over heels in love and approaching 50, their relationship needs a little jump start. With the Miller's twin girls married and moved away from Sunview, Phillip and Jayne decide it's time to focus on resuscitating their relationship, complete with spicing up their neglected sex life. When competition between the two sets in, it becomes a full out game to see who can one-up the other trying new things. Ah, yes. Life on Juniper Court gets interesting... and sometimes embarrassing. Be careful what you wish for and where you stick your nose. Sometimes keeping up with the Joneses--or in this case, the Sullivans can have consequences.



Armed with a box of our favorite cheese danishes, I arrived on my neighbor's doorstep at precisely seven-thirtyin the morning for our ritual Hump Day Hangout, and rang the doorbell. Nina Sullivan peered through the leaded glass door and smiled, but when she opened it, Max, her mammoth German shepherd, charged out, all but knocking me down. His nose went to my nether regions, and it was all Nina could do to yank his collar and get him to step back while admonishing him."Max! Stop that." Her belly gushing laugh did little to get Max to obey. "What the hell is wrong with him? I thought you took him to obedience school? Geez."
Nina chuckled. "Maybe he smells something he likes down there."
"Any normal dog would have gone straight for the danish."
"I never said Max was normal, did I?"

Price will rise after release. Get your copy now!
Amazon Int'l ✯ Books2Read ✯ Goodreads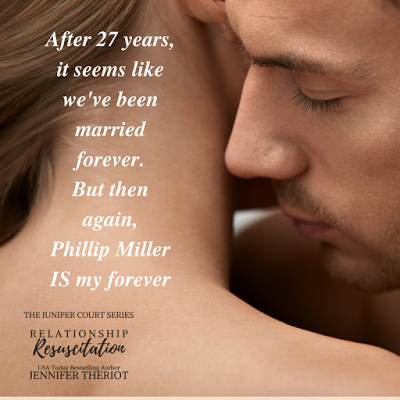 Welcome to Juniper Court!

7 homes from 7 authors on 1 cul-de-sac with dozens of secrets!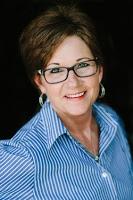 USA Today Bestselling Author Jennifer Theriot (pronounced Terrio) hails from the Great State of Texas. She is a career woman, working as CFO of a Texas based real estate investment firm. She felt something was missing and discovered her passion for writing--mostly at night and on weekends. In her limited spare time Jennifer enjoys being outdoors; preferably somewhere on a beach curled up with a good book. Spending time with family and friends, watching a baseball game and enjoying a good bottle of wine are usually on her to-do lists. Jennifer has three grown children and is also 'MiMi' to four beautiful grandkids - all of whom she adores.
Her best-selling Out of the Box Series, OUT OF THE BOX AWAKENING, OUT OF THE BOX REGIFTED, OUT OF THE BOX EVERLASTING and TOCCATA OBBLIGATO~SERENADING KYRA are currently available on Amazon.com.
Website ✯ Twitter ✯ Goodreads ✯ Amazon ✯ Facebook ✯ Authorgraph ✯ Blog ✯ Google+ ✯ YouTube