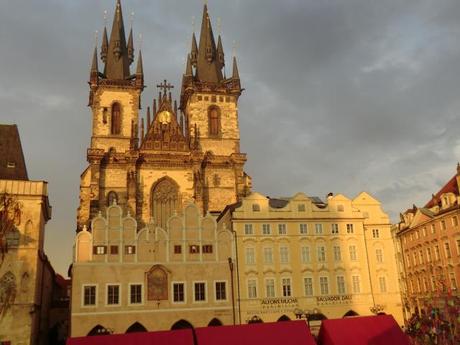 I've not updated for a while. A terrible sin. However hopefully you will forgive me as I have not been updating due to being in Prague. Which rocks.
Now aside from the wonderful architecture, numerous castles, art galleries – including one of Salvador Dali's works, churches, local food, notable locations linked to Franz Kafka, I know you are all asking one question.
What about the beer?
Well my friends I can help you there. First thing as Yorkshireman I noticed – Three quid (100 kronar) for a round for three people. Job's a good 'un.
Aside from me being a tad tight we have more important things. One, the big few breweries dominate the main scene here. Pilsner Urquell, Budvar, Staropramen and the like. Now the Czech do lagers wonderfully but if you want anything of the beaten path you need to search a bit more. Bottle shops have a good selection and, oddly enough, quite a large whisky selection as well.
It is worth trying the more well known pils though, Pilsner Urquell especially benefits from being unpasteurised at many places and gives a nicer texture to it than I found back home. For the best Bohemian Pilsners though you need to find the microbreweries, usually tucked away in a brewpub. Unpasteurised, unfiltered, you can get some beers that put the joy back into lager with a bit of searching. The Prazsky Most U Valsu bar and linked beers especially are worth checking out. There is a beer tour available that shows a few of these for 500K (about 15 quid) which makes for a good starting point.
For those who want a bit more of the traditional (hah) craft brew scene Pivovar Matuska do excellent IPA, APA, California Common and more and it only a short way out from the castle.
Anyway, have to run. Until next time – enjoy your drink.