So today I go on holiday! I have scheduled some posts to go live whilst I'm away - so fingers crossed they go live and you enjoy them! 
To start I thought I'd go with a slight variation on my Wednesday Wants theme. Enjoy, and see you next Thursday!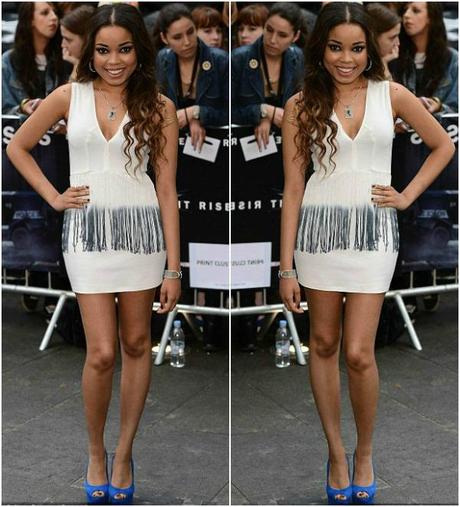 Get the look - Dionne Bromfield
I saw this picture of Amy Winehouse's god-daughter wearing this to the Dark Knight Rises London premier last week, and instantly fell in love with the dress!
There are three hot summer trends going on here - the peplum dress, plunging neckline and ombre details. I think this dress is just perfect for a night out either here in the UK or on holiday with the girls. The ombre fringe detailing makes what could be a plain fitted white dress into something on trend and stylish. 
And, it gets better. I tracked down this dress, which sells for a measly £39. Wow!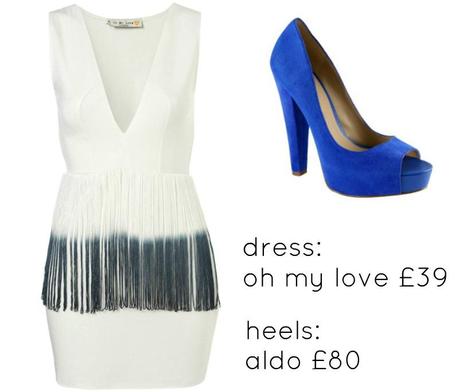 Oh My Love have their own online store, as well as being stocked in Topshop and ASOS.  The dress also comes with pink ombre fringing and a bandeau neckline if that tickles your fancy. I love that Dionne teamed it with some royal blue platform shoes; these Aldo ones look identical to hers!
What do you think? Do you rate this look?