I actually have four 48" x 48" canvases in my studio that I'm working on these days.  I make some progress painting one, but then switch to another if I don't feel like facing the challenges of the first one. For some reason, I am hesitating to face the "final stage" of a painting, even though it's never a given that any day in the studio will produce the final stage.  One can always keep working.
So here is the canvas I chose to tackle: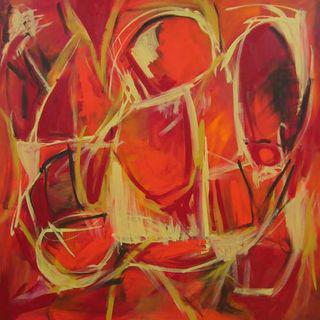 Canvas #123, 48" x 48" acrylic on canvas.