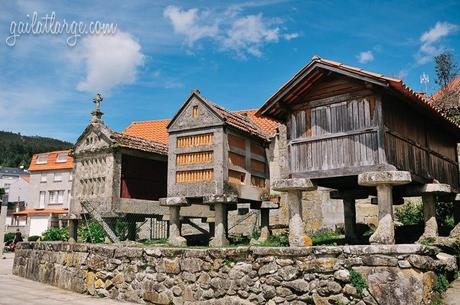 When we couchsurfed in Galicia last month, one of the places our host suggested as a stop was Combarro, a small fishing village in the province of Pontevedra. We first had a leisurely lunch by the water, but it wasn't readily apparent why he thought we should visit. The modern harbour where we ate was pleasant enough, but for the area it was nondescript. During lunch we'd observed groups of people climbing a few stairs to a walkway between buildings, then disappearing. Some re-emerged but most didn't — where did they go??
Once we finished our meal, we decided to investigate and then came our "a-ha!" moment…
We'd been sitting just outside of the historic part of Combarra the entire time, unawares. What's interesting is how well it's hidden from the main entrance to town — the main road is above the old village, but there are new homes in between and they obscure the older buildings by the water that are much smaller.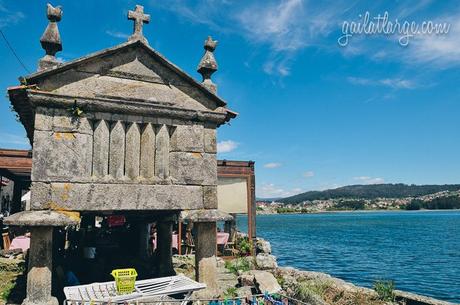 We immediately noticed two things about the Old Quarter: crosses (cruceiros in Galician; cruzeiros in Portuguese) and elevated granaries (hórreos in Galician; espigueiros in Portuguese). They are impossible to miss — they are everywhere! I've seen many of these in Portugal, but nowhere near as dense in number as in Combarro.
But why? Thankfully, there are also explanations under plexiglass on stands scattered around the village in different languages (actually, I only remember seeing English but I'm sure there is more). I've taken the liberty of adding that information here: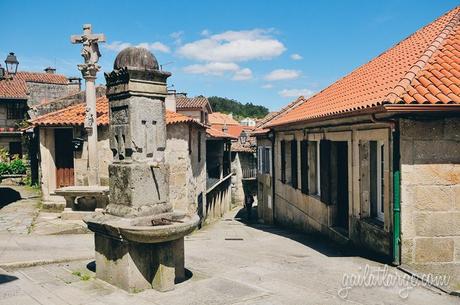 Cruceiros (crosses)
Considered as one of the most genuine expressions of Galician architecture, cruceiros have a sacred symbolic meaning and protective function. Frequently situated at crossroads, their initial function was to christanize pagan cult places. Because of this, they are identified with magic places where meigas and witches gathered.

Seven of these monuments rise at Combarro's old quarter. All of them represent Christ's crucifixion at their front side (with an inland orientation), and the Virgin's image at their back side (facing the sea).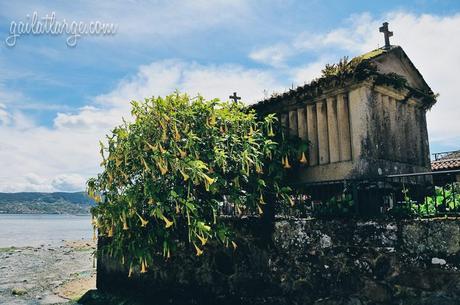 Hórreos (elevated granaries)
Hórreos are mainly used as a warehouse to dry up, keep safe and preserve corn or potatoes and, sometimes, even ham or fish. That's why they rest on pillars, to keep them far from the ground and preserve them from dampness or rodents.

Although nowadays hórreos are usually made of wood and stone, their walls were formerly built with plaited canes, and they had a thatched roof.

Due to their situation along the shoreline, they seem to float on the water if you look at them from the opposite coast. In fact, many specialists state that Combarro means "Coast with hórreos".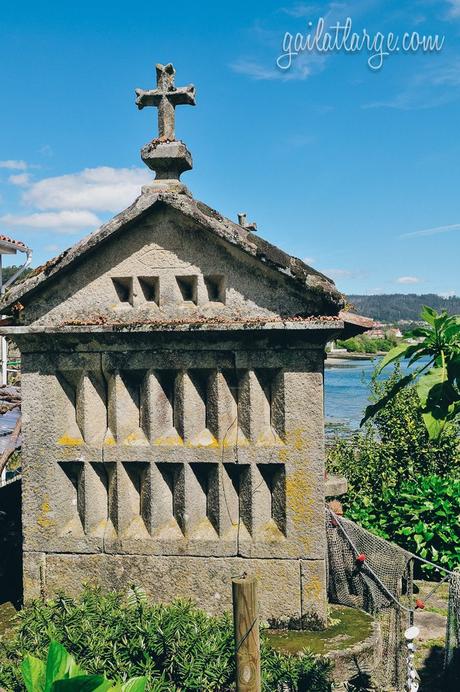 Combarro's old town is quite well preserved, the fishing village ambience still present. Tourist traffic spills into small, lively restaurants along the water, squeezed between the hórreos. Souvenir shops line the other side. At some points, the lower street became too narrow for double-file walking (Ice the Dog had to people-dodge), and we escaped to the upper streets for some peace. I'm sure in the summer months it gets busy enough to drive some locals away. April was a perfect time for us to meet Combarro: everything was open (apparently it's quite seasonal) but tourism was at a low hum rather than a fever pitch.
You can find more information about Combarro at Xunta de Galicia's tourism page.
{ More photos in the album. }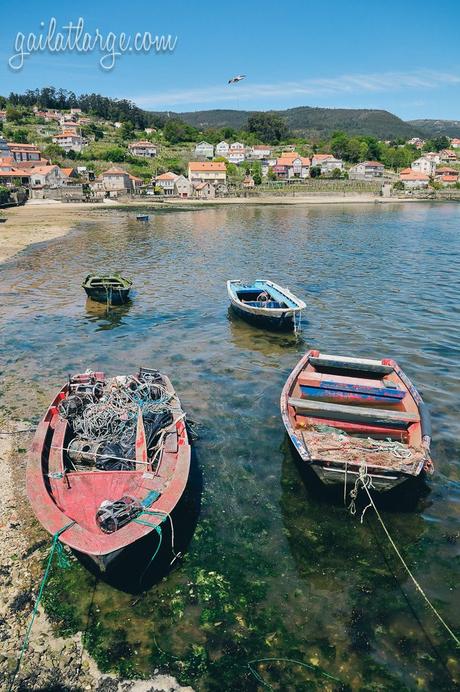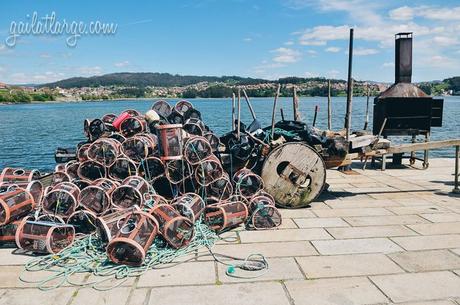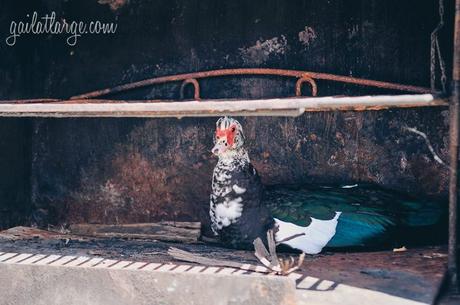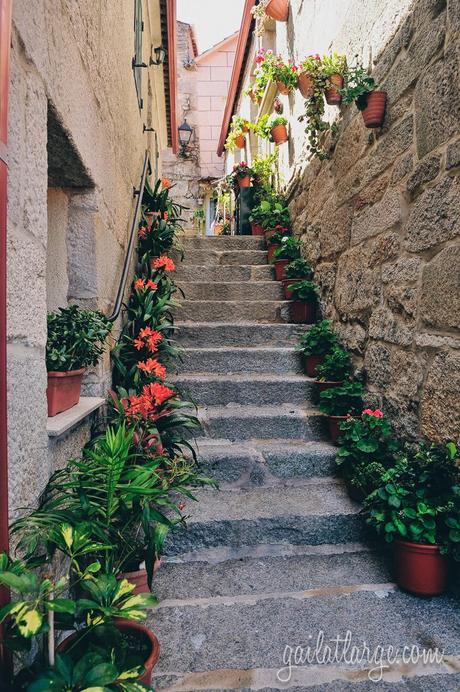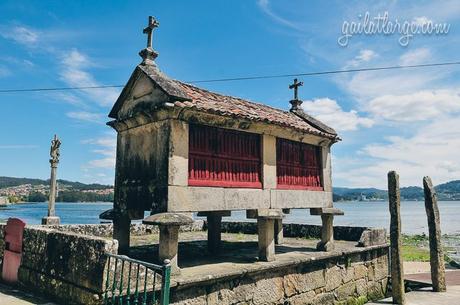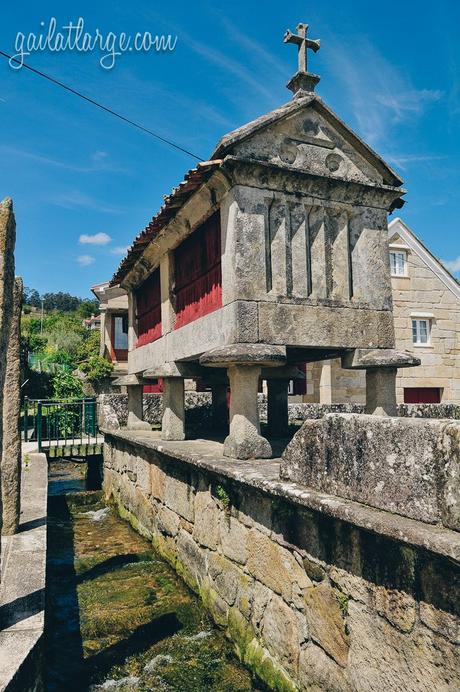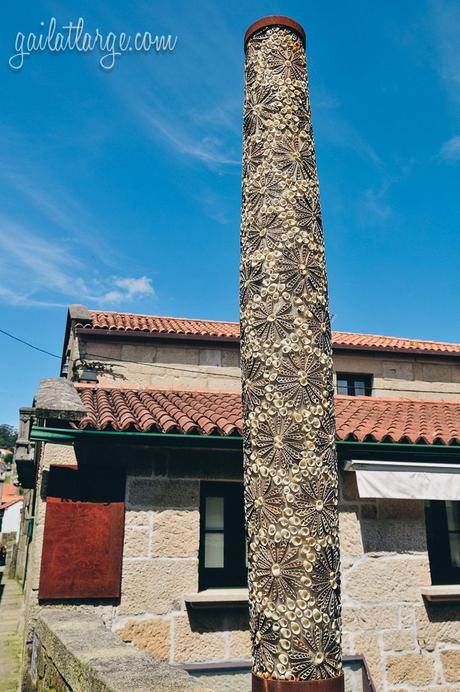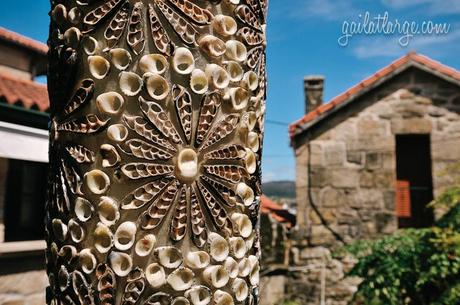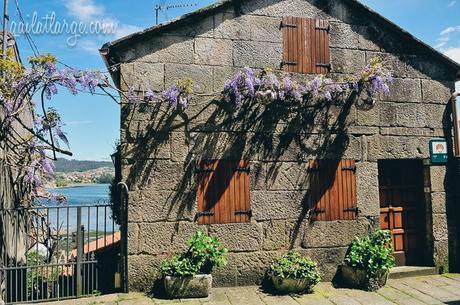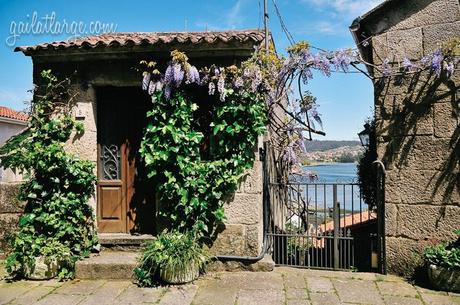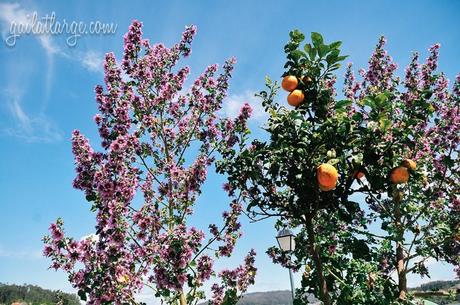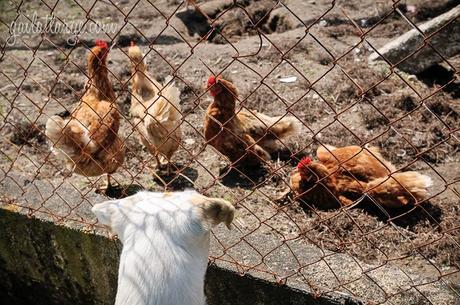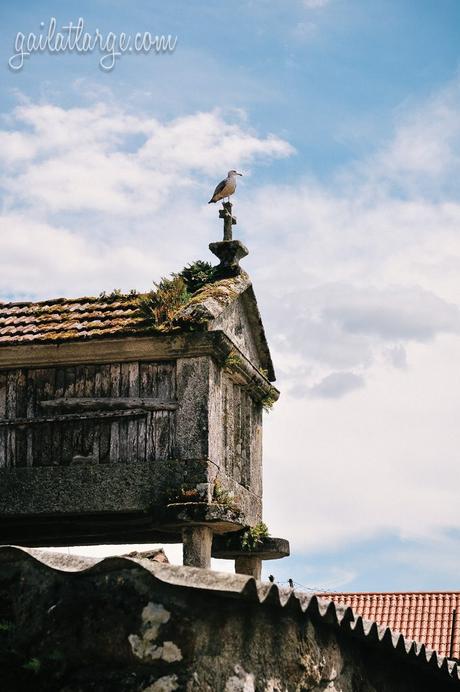 April 24, 2016
Album: A Long Weekend In Galicia [April 2016]