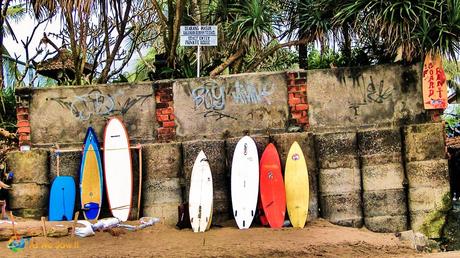 Canggu Beach surf boards
On Bali's western coast the waves are ideal for surfing. Just a few minutes north of crowded, touristy Kuta, locals have their own special spot. This is where people go when they want to join the Balinese hitting the waves or when they want to attend surf school. Yeah, this is a surfer's paradise.
Here on Canggu Beach surf boards line up against a wall, drying in the sun. Be there or be square.