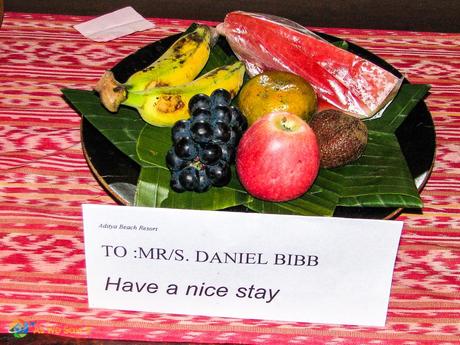 Apples and grapes are considered exotic fruit in Bali
Aditya Beach Resort welcome gift
What a refreshing way to tell your guests you're glad they selected your hotel! After a long, hot drive to Lovina Beach on Bali's north shore, we were thrilled to enter our room and find some nice, fresh fruit to enjoy. Just enough to tide us over until dinner time.
Of course it's not your usual welcome gift, so we had to take a picture.
We stayed at Aditya Beach Resort … no compensation was offered for this postcard, we just wanted to share.
And speaking of gifts…
This coming Monday we are launching a giveaway you won't want to miss. We will have THREE lucky winners, so be sure to check our website so you can enter!
(Visited 3 times, 3 visits today)