What Should Be Your Post Workout Nutrition?
Exercise is something that is very essential in our lives and therefore, nobody should try to give an excuse why he or she does not participate. Even though people accept to do, there are even those who are not yet well informed about what should be done to maximize on each of especially when it comes to a Pre and post exercise nutrition. This article, however, concentrates more on the
post workout nutrition
. Pay attention to the following important details.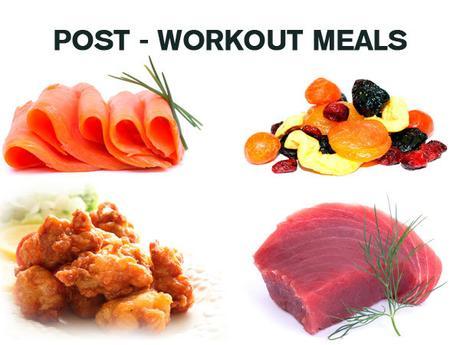 Proteins
Post workout proteins should not lose on your agenda. You need to make sure that you buy some protein giving food from the nearest shop. The major essence of these foods is to be broken down in the stomach and the small intestines into amino acids which enter the blood circulation to form proteins. These help in tissue growth and repair. Therefore, as you move on with your exercises, your body will as well continue to flourish. If you are uncertain of the type of individual foods to buy under this category, you can get to a nutritionist or rather to your trainer and he or she will not fail to give a hand.
Take enough water
Water should be there both during the pre and the
post workout nutrition
. It should however be avoided when doing the exercise because it might affect the breathing rate. However, a few minutes after the practice, it is important to take a glass of water or two so as to balance the electrolytes in the body and also to replace the in the body which you lost through sweating.
Carbohydrates
These are energy giving foods. They are highly available in every market and in our homes and therefore, no one should have a reason why he or she should avert from them. For instance, they are cheaper and therefore, you can purchase some so that after you are done with the exercise, you take some of them to boost the energy content in the body muscles so that you are fit for the next day. If you avoid this, your health might be compromised.
Supplements
Apart from the three major categories of foods, a good trainee will as well consider including post workout supplements in his or her eating schedule. Get to the person who has information about this and let them aid you with the choice. They are available in the shops and the market at effective prices. Consider getting foods which are rich in mineral supplements. You can opt for green vegetables or even fish.
Other foods
As a matter of fact, there are other foods which you should also consider. For instance, vegetables, fruits and other foods which are rich in vitamins and fiber. These will help to add vitamins in your body system and also aid in the movement of food to avoid constipation. As you better your exercise, nutrition, do not leave out a post workout shake in your program. Make sure you include it so that you have a complete plan.
You need to get a guide about this from muscle prodigy.
Source