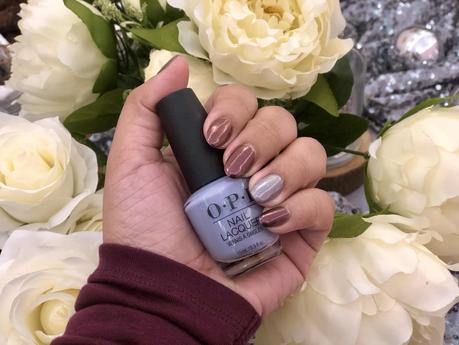 "OPI Announces New Chrome Effects Powders to Transform Manicures with Mirror-Shine Finish"

Nail art is not new to me; I've had my fair share of different designs, stones, arts, extensions, you name it but, chrome powders will always have a space in my heart. Not only because of its glamorous effect but also the magical way it's applied onto the nails. So, when I was invited by Posh Nails to try the OPI Chrome Effects Powders they recently added in their menu, I just had to say yes.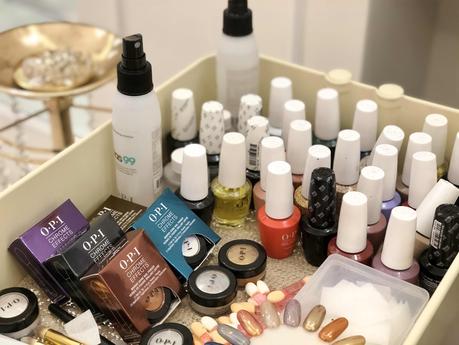 With shades ranging from rich jewel tones of ruby, amethyst and sapphire to metallic hues of gold, bronze, pewter, copper and even a unique multidimentional holographic mixed metal, these eight stunning powders offer unmatched shine. Each powder offers OPI's long-wearing, quality finish, making it the next big trend in nail art industry.
OPI Chrome Effects includes:
Mixed Metal
Blue "Plate" Special
Pay Me in Rubies
Amethyst Made the Short List
Tin Man Can
Gol Digger
Bronzed by the Sun
Great Copper-tunity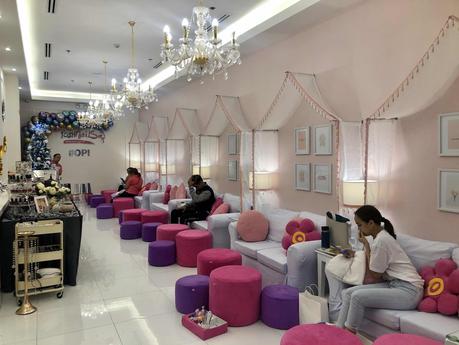 Overall Experience
I'd say that I am really impressed with Posh Nails' service and OPI Chrome Effects because of 4 things. First, Posh Nails salon is super cute! I mean, just look at how girly their salon looks! It's truly a place for girls to sit down, relax, and get pretty. Second, kudos to Posh Nails for breaking the discrimination by hiring a nail technician that is mute and deaf. I'd like to thank Ate Edchel for doing such a great job doing my nails. By the way, Ate Edchel have this set of show cards that she uses to communicate with the customers. Third, OPI Chrome Effects truly gives a beautiful finish on your nails; it's shinning and shimmering whichever side I look! And lastly, I love how long-lasting it is considering that the base color is only a soft gel. As I am writing this blog post, it's already been almost 4 weeks since I had my nails done and it still looks pretty good. There are 7 nails that still has a full color and chrome effect even with constant hand washing.
Swipe the image below to see a quick video on how it OPI Chrome Effects looks like:

OPI Chrome Effects GelColor and Chrome Effects powders are available at Posh Nails Salons for only P1,000 (includes cleaning, hand gel polish, and chrome effects).

For more information, you may visit OPI.com and www.poshnails.com.ph. Follow them on social media at @poshnails_ @opi_philippines