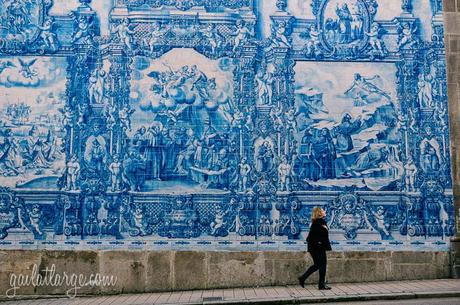 Capela das Almas
My time away in the UK was incredibly enriching, but an unexpectedly busy couple of days back sent me on a long detour from writing about the trip. (All for good reasons, though.) Yesterday, not 10 hours after landing at Porto Airport, I was back to my Wednesday morning volunteer duty. After volunteering and walking the dog, I was at the airport again to pick up our German visitor. Today there's a storm alert, but I gave him an all-day tour around the city as planned, anyway. The poor man arrived in the worst weather Porto's seen in nearly a year!
As it is his first time in Portugal, I kept to my usual arrangement of giving a "Gail Tour" on the first full day. This typically includes a lot of walking, with stops for architecture, coffee and pastries, history, street art, lunch, language basics, and whatever else I can squeeze in.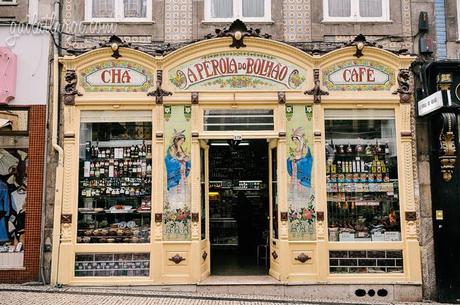 Pérola do Bolhão
The weather co-operated for about half the time, with bursts of sunshine between cloudy periods. But while we were walking across the top deck of the Luís I Bridge, the predicted storm rolled in quickly, pelting us with sleet within minutes, the wind whipping our clothes sideways as we hurried across. The rain was fierce, leaving us half-drenched when we reached Vila Nova de Gaia — the body halves facing west towards the ocean. My whole right side was soaked and my left was dry! That was our signal to eat lunch by a fire, and I knew exactly where to find it: Micha on Avenido Diogo Leite. We had the table right next to the fireplace.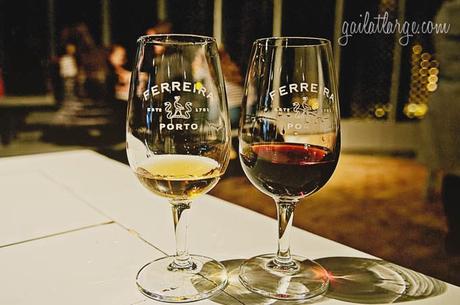 Ferreira Cellars
Our last couchsurfer didn't drink, and I couldn't persuade him to visit the wine cellars in Gaia for viticulture education. (I did try, as wine production plays an important role in the Portuguese gastronomy and economy). This time, our visitor was game for a cellar tour and I chose one of the producers on my To Visit List: Ferreira. I'll write about the Ferreira tour/tasting in more depth as a separate post, but for now I'll say it was an ideal activity on this weird weather afternoon, and we were able to dry off by the end of it.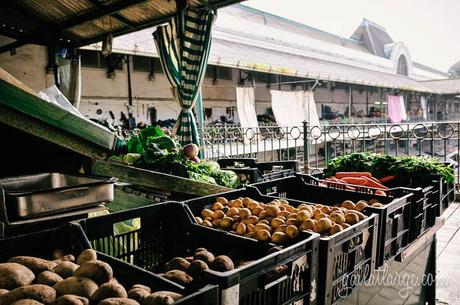 Mercado do Bolhão
The whole day was a stark reminder that I have a post in draft called "What To Do In Porto On A Rainy Day" but it's been neglected because until now it's barely rained! I'd better get a move on that…
February 2, 2017
Album: Portugal [Winter 2016/2017]