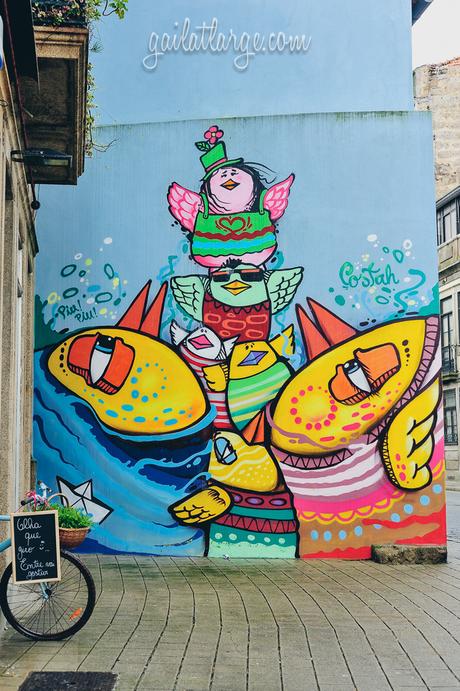 One of my favourite street artists in Porto is Nuno Costah, aka Costah, a guy in his early 30s whose art you see here is inspired by his grandmother. I love to see his colourful birds and characters, full of expression and amusement, brighten up the concrete. Costah paints more than birds on walls, though, he's a prolific illustrator and his popularity as a tattoo artist has taken him on tour around Europe.
There's a video on his website that's both about Costah and Porto, which describes him better than I can (with English subtitles) and gives a local's perspective of the city:
You can see more of Costah's work in Instagram, or on his Facebook page, or website: http://www.costah.net/
Here's a shot in front of one of his murals, taken last summer with Jessica Mezey: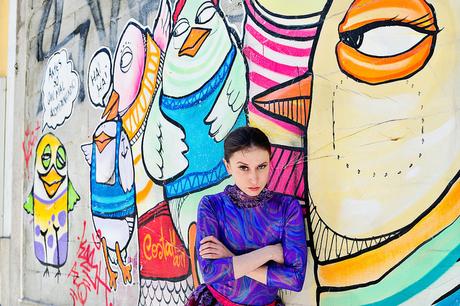 You can see more of my tagged Costah street art works (from both DSLR and mobile phone) here, a collection that will continue to grow over time.
More Porto street art on my Pinterest board: https://pinterest.com/gailatlarge/porto-street-art/
March 2, 2016
Album: Portugal [Winter 2015/2016]