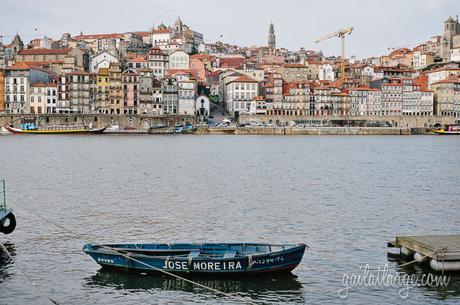 I remember seeing Porto's skyline from the river for the first time during my birthday week in June 2011. I felt like I'd stepped in a time machine. I still feel that way, more than four years and thousands of photos later. Looking at these pictures and not zooming in for details of vehicles and such, the only giveaway that they were taken in modern times is the crane. Contrast that with the skyline of my previous home, Toronto1…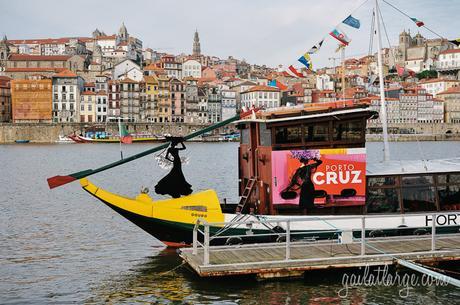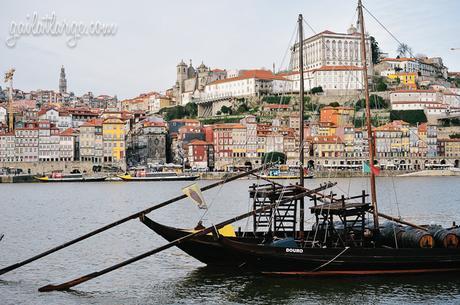 January 26, 2016
Album: Portugal [Winter 2015/2016]
Incidentally, I shot these when Paulo visited me in Toronto for the first time.

↩
Possibly related posts:
Boating On The Douro River I show many photos of the Douro River and the riverside districts on both sides — Porto's Ribeira on the northern side and Gaia on the south bank — but...
Top Views of Porto from Mosteiro da Serra do Pilar If you're looking for the best panorama of Porto, Mosteiro da Serra do Pilar across the river in Vila Nova de Gaia is where you ought to go. It has the only circular cloister...
Porto Nightshots My friend Neesa rolled up into town tonight and we spent the evening in Ribeira (Porto side) and Cais de Gaia across the river as an introduction to the city....
Tour Guiding In Porto: A Few Highlights It's been a flurry of activity at Casa Aguiar as of late, but I've been doggedly determined to post a few photos from each day rather than an avalanche of...
Ribeira, Porto I'm on a one-day break from guiding friends around Porto; two friends left yesterday and two more friends arrive tomorrow. I was asked if I ever get tired of taking...