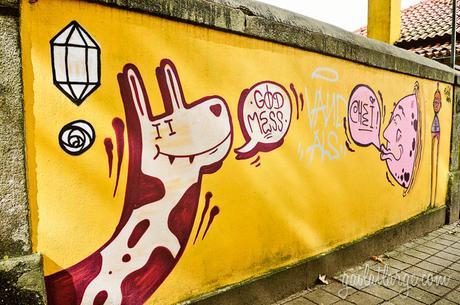 Porto is giraffe country, thanks to local street artists GODMESS and Chei Krew. C'mon, who doesn't love giraffes? You will see them popping up in the most unlikely of places here, brightening up drab city walls and lighting up people's faces once they spot the giraffes.
I usually take photos of street art with my phone and post them to Instagram. For more Porto street art taken with my DSLRs, check out my Pinterest board.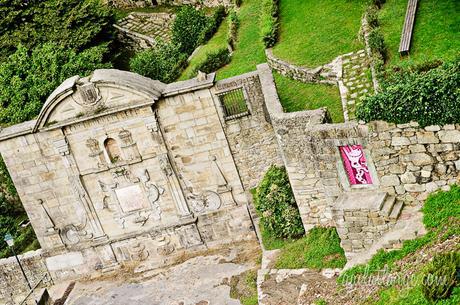 October 11, 2014
Album: Portugal [Autumn 2014]
Possibly related posts:
Some New Views In Porto One of the great things about hosting travellers/visitors is to see your home city through fresh eyes, again and again. Of course, I can say that near the beginning of...
Porto Street Art: A Touch Of Whimsy On Rua Miguel Bombarda With Jessica Mezey Porto street art is so colourful and lively that Jessica and I had to feature it in a series. Naturally, this series had to include Rua Miguel Bombarda in the neighbourhood...
Porto Snapshots After four days in a row of shooting around Porto, I'm ready for a break from the cameras. In a few days we'll be getting some visitors again! Between locations...
Hazul Street Art Map Of Porto I was in Porto this afternoon with Ice and remembered just before heading back home to stop by DaVinci Art Gallery to see if there were any Hazul street art maps available....
(More) Porto Street Art Whether you're a first-time visitor to Porto or a native or a transplant, you cannot miss the abundance of spray-painted color around the city. It is really everywhere, from stairs...