The following is from staff writer Margaret.
We can all appreciate a good happy hour. There are many options in Portland, but they often come with the requirement to purchase a full-priced drink to enjoy the discounted food options. The options below all offer food specials, along with drink specials, to give you the best buy for your money. Whether you're going solo, out on a date, or going out with friends, I've picked a selection of happy hours in all parts of town that offer budget-friendly happy hours.
Cheers!
Bartini, www.bartinipdx.com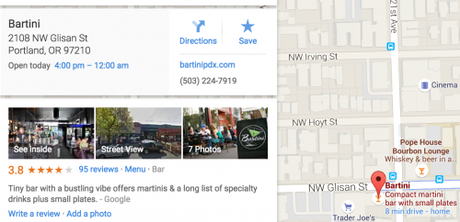 Happy Hour Times: Sunday & Monday happy hour all night (Sun. 4-11pm, Mon. 4pm-12 midnight), Tuesday – Thursday 4-6:30pm and 9:30pm-12 midnight, Friday & Saturday 4-6:30pm
All martinis are half-priced; this makes most of the martinis around $4 each (normally $7-$9). They have over 100 different martini flavors, with tastes from sweet, to spicy, to herbal. My favorite is the "English Cucumber Martini," so light and refreshing! Bartini also has a great happy hour food menu with lots of different options. Most of the food options are around $4. You can easily get a couple martinis and a couple small plates for under $20.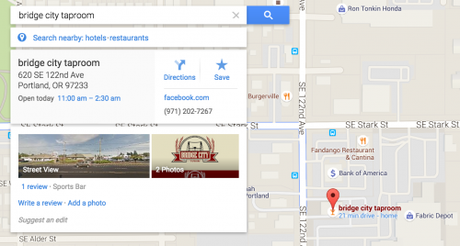 Happy Hour Times: Daily 4-7pm
Bridge City Taproom is a sports bar but with a casual, neighborhood feel. During happy hour, they offer some great discounts on food and even cheaper drink prices. Well drinks and domestic drafts are only $2.75 each, with micros and wines costing $3.50 each. Happy hour food prices range from $2.95 to $7.95 with a mixture of classic pub food, street tacos, and even calamari.
Gold Dust Meridian, www.golddustmeridian.com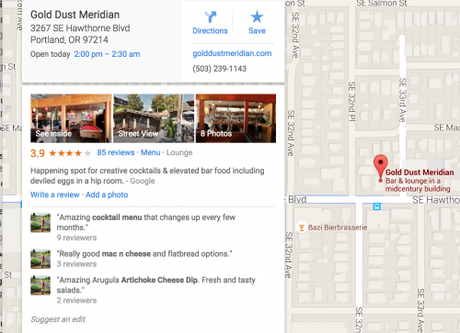 Happy Hour Times: 2pm-8pm every day.
Their drink specials are pretty traditional, $.50 off pints and wells, $1 off wine. But their happy hour times (happy hour 'till 8pm on a Saturday!) and food options are what make them worth it! Gold Dust Meridian's food options are priced at $4-$six each. They don't have many choices, but there are some delicious options. I recommend the seasonal ravioli; they easily rival an upscale Italian restaurant.
Suzette Creperie, www.suzettepdx.com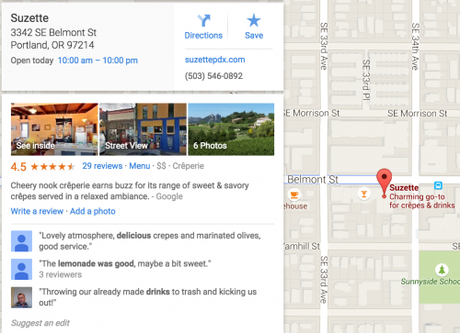 Happy Hour Times: Tuesday – Thursday 4-6pm and 9-10pm, Friday 4-6pm, and 10-11pm
Suzette is a sweet little creperie spot on Belmont. It is often quiet and not too packed, great for a laid-back date. All happy hour food options are $3 each including small crepes and French onion soup. They also offer drink specials, $3.50 for draft beers and $5 wines. And don't forget a bowl of their delicious homemade ice cream! During happy it is only $3.
Tabla, www.tablapastaevino.com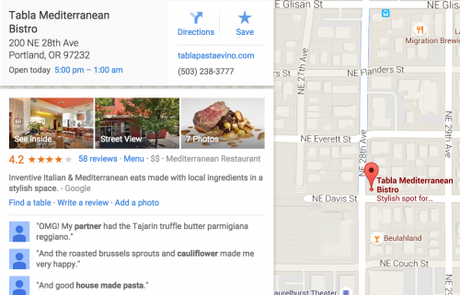 Happy Hour Times: Tuesday – Saturday 5-6pm
Tabla has a limited happy hour time but if you're a pasta addict like me it's worth it! During Tabla's happy hour, all of their pasta is half-priced. The pasta comes with the option of a small or regular portion with normal prices being $10-$12 for the small and $18-$22 for the large portion. There are some other happy hour food options, one of which is their cheese plate for only $3. Tabla also has drink specials, $5 well drinks and wine, and $3 draft beer.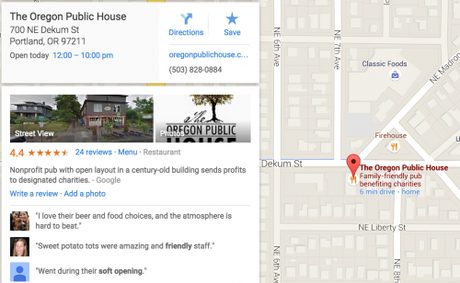 Happy Hour Times: Daily 2-6pm and 9pm-close
While the happy hour food selection is not extensive, they offer large portions for happy hour prices. A cheeseburger or a large plate of vegetarian nachos is offered for only $6. There are some other food options as well, ranging in price from $4-$6. All pints are $1 off, most of which are normally $5. The Oregon Public House also comes with a feel-good bonus, as 100% of their profits, after expenses, are donated to the charity of your choice.
There are a thousand more, and we'll continue this feature if you like it, as well as other budget-friendly options in Portland.